News
Book New Pathways to Civil Justice is out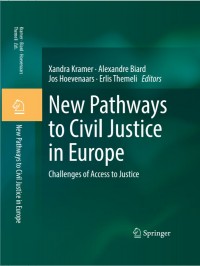 Our book New pathways to civil justice in Europe has just been published by Springer. It results from one of the international conferences organized by our ERC group ('Challenge accepted!') and this one was particularly memorable. The book focuses on innovative pathways to civil justice with a view to improving access to justice. It encompasses the four key topics of the project: use of Artificial Intelligence and its interaction with judicial systems; ADR and ODR tracks in privatising justice systems; the effects of increased self-representation on access to justice; and court specialization and the establishment of commercial courts to counter the trend of vanishing court trials. Top academics and experts from Europe, the US and Canada address these topics in a critical and multidisciplinary manner, combining legal, socio-legal and empirical insights. More information and sales available at the Springer website. The Introductory chapter by the editors (Erasmus University Rotterdam) and the final chapter by Judith Resnik (Yale University) are available for free download.
---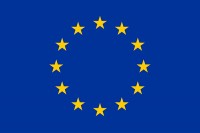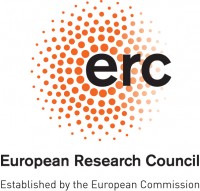 Published: February 18, 2019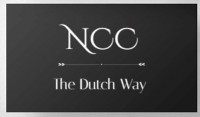 During the guest lecture 'International commercial courts in Europe: Tips and tricks to go viral' Georgia Antonopoulou and Erlis Themeli asked the master students of the Private Law master program of the Erasmus School of Law to prepare a pitch and a logo promoting the Netherlands Commercial Court (NCC), which just opened its doors in January 2019. In the shadow of Brexit, EU Member States increasingly establish international commercial courts aspiring to attract cross-border disputes often resolved before the London Commercial Court. In their assignments, the students had to highlight the strengths of the NCC in comparison to similar international commercial courts in Europe. The students actively promoted the new court and translated its pros and innovative features in a short pitch and logo. Interestingly enough, few students questioned the need to advertise courts and claimed that justice is a public service that should not be approached from a market perspective. In the end the students voted in favour of Dorian Acoca. Acoca's pitch was the most persuasive and his logo was the most eye-catching. Now, it is the time for Dorian and his logo to go viral just as the courts. Well done!