News
Conference and Call for papers Frontiers in Civil Justice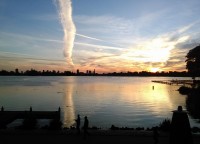 Our conference Frontiers in Civil Justice will be held on 16-17 November 2020. We will address four key issues in civil justice requiring a deeper and renewed reflection in light of their contribution of facilitating access to justice. These are the shaping of the interaction between formal and informal justice, the digitalization of consumer dispute resolution (ODR), the collectivizing and monetizing of civil litigation and efforts of bringing justice closer to citizens. The conference will bring together academics, policymakers, practitioners and representatives of civil society to critically reflect on the opportunities and possible drawbacks ensuing from these paramount developments.
The outline of the conference, including confirmed keynote speakers, is avaible here. Further details will be made available soon.
Call for Papers!
For the last part of the conference we welcome abstracts on the topic 'Innovations in Civil Justice - Bringing Justice Closer to Citizens'. Please send in your abstract of max. 500 words before 31 July. Further details can be found here.
We will have great speakers and look forward to exciting debates. We hope to see you in Rotterdam!
We are recruiting!
---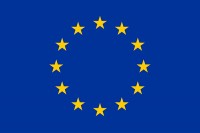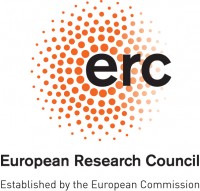 Published: May 27, 2019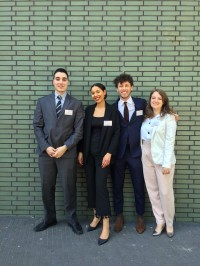 Alina Ontanu, Emma van Gelder and Erlis Themeli in collaboration with Priskila Penasthika, Georgia Antonopoulou and Marta Kolacz, coached the Erasmus Law School team in the Pax Moot Court 2019 on Private International Law.
Four students from the Erasmus University Rotterdam were selected to participate in the Pax Moot Court to represent the Erasmus School of Law (ESL): Mirna van Oers, Sarah Mourahine, Stijn Voogt and Azdin Mataich. The students had to prepare a case which concerned issues on same-sex marriage, child adoption and labour law issues. The first month the students studied international private law intensively in order to submit the written Memorials in April 2019. The Memorial of our team was received very well by the judges of the Pax Moot team.
The weeks before the pleadings were devoted to practicing their oral pleadings. On Friday 24 May, the first round of pleadings was held at Sorghvliet Gymnasium in The Hague. The team competed against the University of Antwerp and against Paris Dauphine University in the morning. In the afternoon, the team had to compete against the University of Heidelberg and Sciences Po. Although the students debated intensively with sharp arguments and got involved into heated pleadings, the score was just too low to make it to the finals.
All in all we are proud of our students and it was a great experience coaching them.