News
Access to justice in times of corona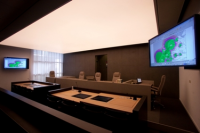 Digital court room Rotterdam (rechtspraak.nl)
While our focus is on keeping ourselves and others healthy and safe and we share the great concerns and grief caused by the corona virus, our team tries to keep the spirit up and is working at a reduced pace from home. Our PhD researcher Georgia had to return earlier from her research stay in Singapore – but we are happy to have her back safe and sound – and many of our planned activities have been cancelled. Luckily, some meetings and events can still go through online and we hope that this virus that has been so devastating for many people can be controlled soon and we can begin to pick up our normal life routines and work activities in a world that has been shaken.
The disruption of society has naturally also affected our justice systems. In the Netherlands, the courts were closed on 17 March 2020, and only process designated urgent cases (including child protection cases, health and security related cases, insolvency cases, and certain criminal cases). A positive side effect is the rapid uptake of digitisation of justice. In the Netherlands, on 3 April 2020 a legislative proposal was put forward to enable more electronic communication and video calling to secure that the judiciary can keep functioning. We report more in detail on this in our blogpost on Conflictoflaws.net.
Stay safe and healthy!
---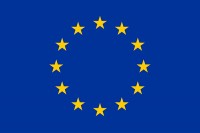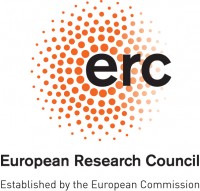 Published: May 27, 2019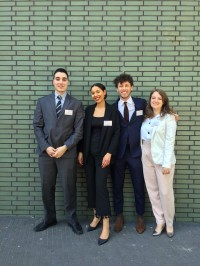 Alina Ontanu, Emma van Gelder and Erlis Themeli in collaboration with Priskila Penasthika, Georgia Antonopoulou and Marta Kolacz, coached the Erasmus Law School team in the Pax Moot Court 2019 on Private International Law.
Four students from the Erasmus University Rotterdam were selected to participate in the Pax Moot Court to represent the Erasmus School of Law (ESL): Mirna van Oers, Sarah Mourahine, Stijn Voogt and Azdin Mataich. The students had to prepare a case which concerned issues on same-sex marriage, child adoption and labour law issues. The first month the students studied international private law intensively in order to submit the written Memorials in April 2019. The Memorial of our team was received very well by the judges of the Pax Moot team.
The weeks before the pleadings were devoted to practicing their oral pleadings. On Friday 24 May, the first round of pleadings was held at Sorghvliet Gymnasium in The Hague. The team competed against the University of Antwerp and against Paris Dauphine University in the morning. In the afternoon, the team had to compete against the University of Heidelberg and Sciences Po. Although the students debated intensively with sharp arguments and got involved into heated pleadings, the score was just too low to make it to the finals.
All in all we are proud of our students and it was a great experience coaching them.