News
Seminar series EU Civil Justice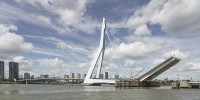 The ERC Building EU Civil Justice team is running a series of seminars. The series covers a variety of topics in the field of European civil justice and zoom in on the key topics our group has been working on over the past four years. These include the privatization and digitalization of civil justice, cross-border judicial co-operation, international business courts, and self-representation. Each session will bring together invited speakers and our own researchers. To join us for one or more of these sessions, please register here over Eventbrite.

Coming Up:
Thursday, 15 July (15.30-17.30 CET)
European Civil Justice in Transition: Past, Present & Future
In this last seminar of the series several highly regarded academics in the area of European civil justice shed their light on key current and future issues, including digitisation, collective redress, ADR and funding of civil justice.

Speakers: Alan Uzelac, Burkhard Hess, Eva Storskrubb and John Sorabji (moderated by Alexandre Biard and Xandra Kramer)

Past:
Thursday, 1 July (16:00-18:00)
Representing Future Generations: Private Law aspects of Climate Change Litigation.
Friday, 2 July (09:30-11:30)
The Arbitralization of Courts
Thursday, 6 May (15:00-17:00)
The Role of Out-of-Court Justice in the European Enforcement Regime
Friday, 21 May (10:00-12:00)
Modernising European Cross-Border Judicial Collaboration
Friday, 4 June (10:00-12:00)
Digital Constitutionalism and European Digital Policies
---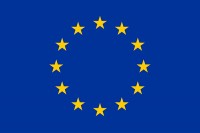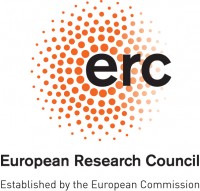 Published: May 27, 2019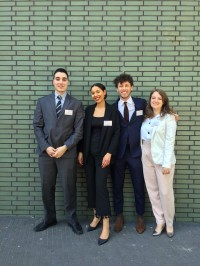 Alina Ontanu, Emma van Gelder and Erlis Themeli in collaboration with Priskila Penasthika, Georgia Antonopoulou and Marta Kolacz, coached the Erasmus Law School team in the Pax Moot Court 2019 on Private International Law.
Four students from the Erasmus University Rotterdam were selected to participate in the Pax Moot Court to represent the Erasmus School of Law (ESL): Mirna van Oers, Sarah Mourahine, Stijn Voogt and Azdin Mataich. The students had to prepare a case which concerned issues on same-sex marriage, child adoption and labour law issues. The first month the students studied international private law intensively in order to submit the written Memorials in April 2019. The Memorial of our team was received very well by the judges of the Pax Moot team.
The weeks before the pleadings were devoted to practicing their oral pleadings. On Friday 24 May, the first round of pleadings was held at Sorghvliet Gymnasium in The Hague. The team competed against the University of Antwerp and against Paris Dauphine University in the morning. In the afternoon, the team had to compete against the University of Heidelberg and Sciences Po. Although the students debated intensively with sharp arguments and got involved into heated pleadings, the score was just too low to make it to the finals.
All in all we are proud of our students and it was a great experience coaching them.