News
Xandra Kramer installed as member of Royal Netherlands Academy of Arts and Sciences (KNAW)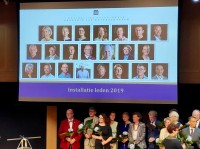 Following the election as a member to the Royal Netherlands Society of Arts and Sciences (KNAW) earlier this year, Xandra Kramer was installed at a ceremony on 17 September 2019, along with 21 other Dutch and foreign scholars. After giving a short speech, focusing on the importance of access to civil justice and research speerheads, the sound of the chime confirmed the installation.
Xandra was elected for her work in the area of European civil justice and private international law. The Royal Academy is the forum, conscience, and voice of the arts and sciences in the Netherlands, the Academy promotes the quality of scientific and scholarly work and strives to ensure that Dutch scholars and scientists make the best possible contribution to the cultural, social, and economic development of Dutch society. The Royal Academy currently has around 500 Dutch members and a selection of foreign members, elected for life, representing all arts and sciences.
---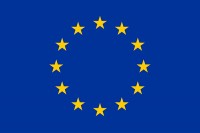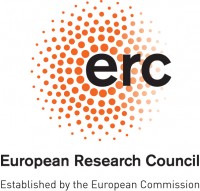 Published: May 27, 2019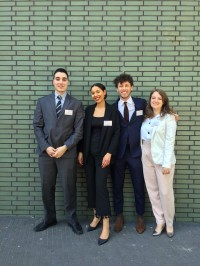 Alina Ontanu, Emma van Gelder and Erlis Themeli in collaboration with Priskila Penasthika, Georgia Antonopoulou and Marta Kolacz, coached the Erasmus Law School team in the Pax Moot Court 2019 on Private International Law.
Four students from the Erasmus University Rotterdam were selected to participate in the Pax Moot Court to represent the Erasmus School of Law (ESL): Mirna van Oers, Sarah Mourahine, Stijn Voogt and Azdin Mataich. The students had to prepare a case which concerned issues on same-sex marriage, child adoption and labour law issues. The first month the students studied international private law intensively in order to submit the written Memorials in April 2019. The Memorial of our team was received very well by the judges of the Pax Moot team.
The weeks before the pleadings were devoted to practicing their oral pleadings. On Friday 24 May, the first round of pleadings was held at Sorghvliet Gymnasium in The Hague. The team competed against the University of Antwerp and against Paris Dauphine University in the morning. In the afternoon, the team had to compete against the University of Heidelberg and Sciences Po. Although the students debated intensively with sharp arguments and got involved into heated pleadings, the score was just too low to make it to the finals.
All in all we are proud of our students and it was a great experience coaching them.