News
Seminar Series Trends and Challenges in Costs and Funding of Civil Justice
From December 2021 – June 2022, the team of the Vici project 'Affordable Access to Justice' at Erasmus School of Law, will organize an online seminar series dedicated to Trends and Challenges in Costs and Funding of Civil Justice.
On 15 December, the series will kick off with a general session that will address several topics of access to justice and costs and funding, including collective redress and costs reforms, and will present a Law & Economics perspective.
The other seminars will zoom in on topics such as legal mobilization in Europe, the impact of Public Interest Litigation on access to justice, third party funding (TPF) in Europe, austerity policies in southern Europe and funding and costs of ADR in civil justice.

You can register for (one or more of) the seminars here.


UPCOMING EVENT: 15 December 2021, 15.30-17.30 CEST
First session: Access to Justice and Costs and Funding of Civil Litigation
The first seminar will discuss key topics and developments in costs and funding of litigation, including third-party litigation funding. It will be combined with the launch of the book New Pathways to Civil Justice in Europe (Springer, 2021) that emerged from an earlier conference organized by the ERC project team.

Judith Resnik (Yale University) who authored the concluding chapter (available open access) will, among others, discuss the question from which perspective to understand the civil legal system so as to make judgments about whether a system is just or unjust.
Ianika Tzankova (Tilburg University) will discuss access to justice against the background of trends in global dispute resolution where big players are shaping the future, and the funding of litigation.
John Sorabji (University College London) will focus on developments in costs and funding of civil justice, including the move to recoverable fees, the upcoming review of the Jackson costs reform and funding of representative actions.
Louis Visscher (Erasmus School of Law) will present a Law & Economics perspective on costs and funding, including rational apathy, risk aversion and agency problems.
The seminar will be introduced and moderated by Xandra Kramer, PI of the Vici and ERC projects at Erasmus School of Law.
---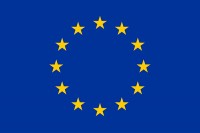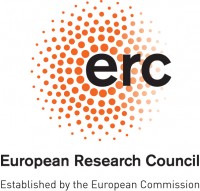 Building EU Civil Justice
Access to civil justice is of paramount importance for enforcing the rights of consumers and businesses and protecting fundamental rights. Key issues in the current efforts to improve access to justice at the EU and national level are the digitisation of procedures and decision making, the privatisation of justice (ADR), increasing self-representation, and court specialisation. We investigate how these trends develop and how these influence access to justice in selected Member States and at the EU level, and how these influence the emerging EU civil justice system. Another key issue in access to justice the costs and funding of civil justice. In the connected Vici project financed by the Dutch Research Council (NWO), that kicked off on 1 December 2020, we investigate the repercussions on access to justice of developments in litigation funding, and in particular the shift from public to private funding and cost management measures. In our research we combine legal-normative research and comparative law with empirical research, which helps us in testing and revising our ideas. Our mission is to connect the dots in order to help build and maintain a sustainable civil justice system in Europe.
Upcoming events & Newsletters
Following our ERC seminar series in Spring 2021, our Vici team is hosting a new seminar series on Trends and Challenges in Costs and Funding of Civil Justice between December 2021 and June 2022. You can register for one or more seminars here.
Here is our third ERC project Newsletter (November 2020) including our publications, events and other news!
Here are our first ERC project Newsletter (2018) and second Newsletter (2019) including publications events and accomplishments
Missions accomplished…
Suggestions are welcome. Seeking collaboration? Wanting to build bridges? Contact us!