News
Book New Pathways to Civil Justice is out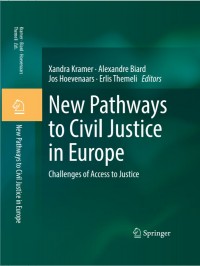 Our book New pathways to civil justice in Europe has just been published by Springer. It results from one of the international conferences organized by our ERC group ('Challenge accepted!') and this one was particularly memorable. The book focuses on innovative pathways to civil justice with a view to improving access to justice. It encompasses the four key topics of the project: use of Artificial Intelligence and its interaction with judicial systems; ADR and ODR tracks in privatising justice systems; the effects of increased self-representation on access to justice; and court specialization and the establishment of commercial courts to counter the trend of vanishing court trials. Top academics and experts from Europe, the US and Canada address these topics in a critical and multidisciplinary manner, combining legal, socio-legal and empirical insights. More information and sales available at the Springer website. The Introductory chapter by the editors (Erasmus University Rotterdam) and the final chapter by Judith Resnik (Yale University) are available for free download.
---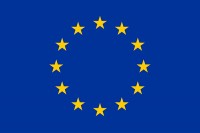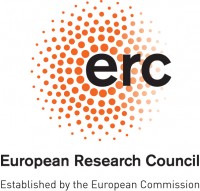 Building EU Civil Justice
Access to civil justice is of paramount importance for enforcing the rights of consumers and businesses and protecting fundamental rights. Key issues in the current efforts to improve access to justice at the EU and national level are the digitisation of procedures and decision making, the privatisation of justice (ADR), increasing self-representation, and court specialisation. we investigate how these trends develop and how these influence access to justice in selected Member States and at the EU level, and how these influence the emerging EU civil justice system. Another key issue in access to justice the costs and funding of civil justice. In the connected Vici project financed by the Dutch Research Council (NWO), that kicked off on 1 December 2020, we investigate the repercussions on access to justice of developments in litigation funding and in particular the shift from public to private funding and in cost management measures. In our research we combine legal-normative research and comparative law with empirical research, which helps us in testing and revising our ideas. Our mission is to connect the dots in order to help build and maintain a sustainable civil justice system in Europe.
Upcoming events & Newsletters
We recently hosted a series of webinars and will host more this winter, information coming soon!
Here is our third ERC project Newsletter (November 2020) including our publications, events and other news!
Here are our first ERC project Newsletter (2018) and second Newsletter (2019) including publications events and accomplishments
Missions accomplished…
Suggestions are welcome. Seeking collaboration? Wanting to build bridges? Contact us!