News
Participation to Seminar in Barcelona
Carlota Ucín was invited to participate in a Seminar organised at the University of Barcelona on the topic: Consumer rights and housing, financing and dispute resolution. Her talk 'Las formas del litigio de interés público y la tutela de los consumidores' (The shapes of public interest litigation and the effective protection of consumers), focused on the characteristics of public interest litigation in the Global South, the reasons that can explain its evolution and the shapes it adopted in the Argentinean experience. She proposed the importance of applying the 'public interest approach' in order to facilitate access to justice of consumers in general and in the cases of housing claims in particular. This debate became particularly timely due to the discussion in Spain of a draft regulation related to the improvement of efficiency in civil procedures.
---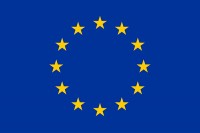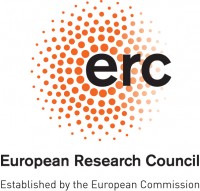 Building EU Civil Justice
Access to civil justice is of paramount importance for enforcing the rights of consumers and businesses and protecting fundamental rights. Key issues in the current efforts to improve access to justice at the EU and national level are the digitisation of procedures and decision making, the privatisation of justice (ADR), increasing self-representation, and court specialisation. We investigate how these trends develop and how these influence access to justice in selected Member States and at the EU level, and how these influence the emerging EU civil justice system. Another key issue in access to justice the costs and funding of civil justice. In the connected Vici project financed by the Dutch Research Council (NWO), that kicked off on 1 December 2020, we investigate the repercussions on access to justice of developments in litigation funding, and in particular the shift from public to private funding and cost management measures. In our research we combine legal-normative research and comparative law with empirical research, which helps us in testing and revising our ideas. Our mission is to connect the dots in order to help build and maintain a sustainable civil justice system in Europe.
Past events & Newsletters
Our Vici team is hosting a new seminar series on Trends and Challenges in Costs and Funding of Civil Justice between December 2021 and June 2022 (register here).The last seminar on Regulating third party financing takes place on 22 June 2022 in a hybrid format (view full program)
Here is our third ERC project Newsletter (November 2020) including our publications, events and other news!
Here are our first ERC project Newsletter (2018) and second Newsletter (2019) including publications events and accomplishments
Missions accomplished…
Suggestions are welcome. Seeking collaboration? Wanting to build bridges? Contact us!