News
ERC Consolidator Grant awarded to Xandra Kramer
Xandra Kramer was awarded a European Research Council (ERC) Consolidator Grant for her project on Building EU civil justice: challenges of procedural innovations bridging access to justice. We have finalized the recruitment of three postdocs and two PhD researchers and the team will present itself shortly. We are currently recruiting a student assistant for the project; students at Erasmus School of Law can apply till 13 July (internal vacancy channel). The project will kick-off on 1 September 2017.
---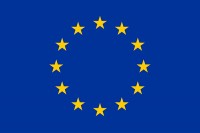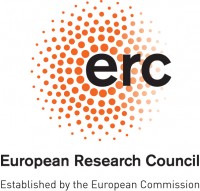 Selected earlier publications relevant to the project
X.E. Kramer, Access to Justice and Technology: Transforming the Face of Cross-Border Civil Litigation and Adjudication in the EU, in: Karim Benyekhlef, Jane Bailey, Jacquie Burkell & Fabien Gélinas (eds.), E-Access to Justice, Ottawa: University of Ottawa Press 2016, p. 351-375 (full text);
X.E. Kramer & S. Kakiuchi, Relief in Small and Simple Matters in an Age of Austerity, in: H. Pekcanitez, N. Bolayir & C. Simil (Eds.), XVth International Association of Procedural Law World Congress Istanbul: Oniki Levha Yayıncılık 2016, p. 121-225 (full text);
X.E. Kramer, Towards ELI-Unidroit Model Rules of Civil Procedure: Basic Premises and Challenges (working paper 2016; full text);
X.E. Kramer, European Procedures on Debt Collection: Nothing or Noting? Experiences and Future Prospects, in: B. Hess & E. Storskrubb (Eds.), Oxford: Hart Publishing 2016, p. 97-121 (full text);
X.E. Kramer, The Structure of Civil Proceedings and Why It Matters: Exploratory Observations on Future ELI-UNIDROIT European Rules of Civil Procedure, Uniform Law Review 2014, p. 218-238 (full text);
X.E. Kramer, Competitie in de Europese Civiele Rechtsruimte. Een spanningsveld in de Grensoverschrijdende geschillenbeslechting, Tijdschrift voor Privaatrecht 51(4) 2014, p. 1745-1806;
Xandra Kramer, Procedure Matters: Construction and Deconstructivism in European Civil Procedure, Erasmus Law Lectures 33 (inaugural lecture Erasmus School of Law 2012), The Hague: Eleven International Publishing 2013 (full text);
X.E. Kramer, Enforcing Mass Settlements in the European Judicial Area: EU Policy and the Strange Case of Dutch Collective Settlements (WCAM), in: C. Hodges & A. Stadler (Eds.), Resolving Mass Disputes: ADR and Settlement of Mass Claims, Cheltenham: Edward Elgar 2013, p. 63-90 (full text).