News
Successful seminar Innovating International Business Courts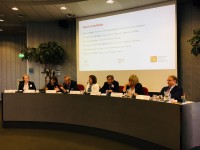 On 10 July 2018, the seminar Innovating International Business Courts: A European Outlook was held at the Erasmus School of Law. It was the first big event within our ERC consolidator project Building EU Civil Justice. In total five speakers and seven panellists from the Netherlands, England, France, Germany and Belgium discussed their existing and recently established international commercial courts or initiatives to establish such a court of court chamber (see the seminar flyer).
The sometimes heated debates evolved around the need to establish such courts for international business, the court design and procedural innovations, using English as the court language, the challenges for the judicial system, and the (potential) competitiveness of these courts, also in view of the exit of the UK from the EU as well as the need for collaboration in Europe. Approximately 100 participants from almost twenty European and other countries (including China, South Korea, Iran, and the United States), including judges, practising lawyers, academics, policy makers and business representatives, actively took part in the discussions. These discussions continued during the drinks where four selected PhD candidates presented their poster on a topic relating to international commercial courts.
Papers authored by the speakers and a number of additional papers, selected following a call for papers, will be published in the Erasmus Law Review mid-2019. In addition, a book will be prepared for publication in 2019. Both will not only cover the recent European developments but will take a global perspective.
The seminar was organised by Erasmus School of Law (ERC project 'Building EU Civil Justice') of Erasmus University Rotterdam, in collaboration with the Max Planck Institute for Procedural Law Luxembourg, and the Montaigne Centre for Rule of Law and Judicial Administration (Utrecht University).
---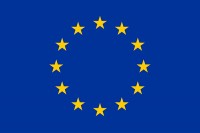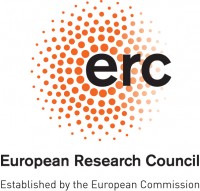 Scholarly publications
Short papers, blogs and media
Selected earlier publications relevant to the project
J. Hoevenaars, A People's Court? A Bottom-Up Approach to Litigation before the European Court of Justice (doctoral thesis), 2018;
X.E. Kramer & B. Hess, From Common Rules to Best Practices in European Civil Procedure, Baden-Baden/Oxford: Nomos/Hart 2017;
X.E. Kramer, Legal Aid, in: J. Basedow, G. Rühl, F. Ferrari & P.A. de Miguel Asensio (eds.), Encyclopedia of Private International Law, Cheltenham: Edward Elgar 2017, p. 1089-1094;
X.E. Kramer & E. Themeli, The Party Autonomy Paradigm: European and Global Developments on Choice of Forum, in: V. Lazić & S. Stuij, Brussels Ibis Regulation: Changes and Challenges of the Renewed Procedural Scheme, The Hague/Heidelberg: Asser Press/Springer 2017, p. 27-49 (full text);
X.E. Kramer, Access to Justice and Technology: Transforming the Face of Cross-Border Civil Litigation and Adjudication in the EU, in: Karim Benyekhlef, Jane Bailey, Jacquie Burkell & Fabien Gélinas (eds.), E-Access to Justice, Ottawa: University of Ottawa Press 2016, p. 351-375 (full text);
E. Themeli, Sculpturing Adjudication as a Public Good: Competition between Jurisdictions as a Modeling Factor, in: M. Duchateau, S. Fikkers, L. Lane & E. van Schagen (eds.), Evolution in Dispute Resolution: From Adjudication to ADR, The Hague: Eleven International Publishing 2016, p. 15-34 (full text).
X.E. Kramer & S. Kakiuchi, Relief in Small and Simple Matters in an Age of Austerity, in: H. Pekcanitez, N. Bolayir & C. Simil (eds.), XVth International Association of Procedural Law World Congress Istanbul: Oniki Levha Yayıncılık 2016, p. 121-225 (full text);
X.E. Kramer, Towards ELI-Unidroit Model Rules of Civil Procedure: Basic Premises and Challenges (working paper 2016; full text);
X.E. Kramer, European Procedures on Debt Collection: Nothing or Noting? Experiences and Future Prospects, in: B. Hess & E. Storskrubb (eds.), Oxford: Hart Publishing 2016, p. 97-121 (full text);
A. Biard & R. Amaro, Resolving Mass Claims in France, report for the project Empirical Evidence on Collective Redress in Europe, BACT-RILE Working Papers Series No 2016-5;
A. Biard, Class Action Developments in France, Global Class Action Exchange, August 2016;
A. Biard & D. Fairgrieve, Collective Redress Proceedings – France, report for the project: 'Focus on Collective Redress', British Institute of International and Comparative Law (BIICL), June 2015;
A. Biard, Iudex Non Calculat? Judges and the Magnitude of Mass Litigation from a Behavioural Perspective, European Journal of Risk Regulation 6(4) 2015, p. 597-612;
J. Hoevenaars, The Preliminary Reference Procedure: Challenge or Opportunity, Recht der Werkelijkheid 3 2015 (Special Issue on Access to Justice), p. 83-97 (full text);
A. Biard, Judges and Mass Litigation - a (Behavioural) Law & Economics Perspective (doctoral thesis), 2014;
L. Visscher & A. Biard, Dutch Mass Litigation from a Legal and Economic Perspective and its Relevance for France, RILE Working Paper Series 2014/02;
X.E. Kramer, The Structure of Civil Proceedings and Why It Matters: Exploratory Observations on Future ELI-UNIDROIT European Rules of Civil Procedure, Uniform Law Review 2014, p. 218-238 (full text);
X.E. Kramer, Competitie in de Europese Civiele Rechtsruimte. Een spanningsveld in de Grensoverschrijdende geschillenbeslechting, Tijdschrift voor Privaatrecht 51(4) 2014, p. 1745-1806;
Xandra Kramer, Procedure Matters: Construction and Deconstructivism in European Civil Procedure, Erasmus Law Lectures 33 (inaugural lecture Erasmus School of Law 2012), The Hague: Eleven International Publishing 2013 (full text);
X.E. Kramer, Enforcing Mass Settlements in the European Judicial Area: EU Policy and the Strange Case of Dutch Collective Settlements (WCAM), in: C. Hodges & A. Stadler (Eds.), Resolving Mass Disputes: ADR and Settlement of Mass Claims, Cheltenham: Edward Elgar 2013, p. 63-90 (full text).
T. Havinga & J. Hoevenaars, Het Hof van justitie van de Europese Unie en de rechtsbescherming van burgers. Over actieve, afwachtende en afwezige particuliere procespartijen, in: C.A. Groenendijk, E. Guild, S. Mantu, A. Terlouw, P. Minderhoud & K. Zwaan (Eds.), Issues that matter. Mensenrechten, minderheden en migranten, Oisterwijk: Wolf Legal Publishers 2013, p. 201-210.