News
Deadlock in digitisation Dutch judiciary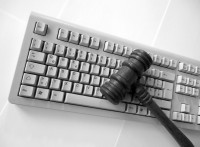 A few weeks ago, alarming messages appeared in the Dutch media, stating that the digitisation of justice project in the Netherlands had failed, and that the project would be discontinued. Concerns about the QAI digitisation project have been in evidence over a longer period, mainly regarding delays in the implementation and the costs. The Minister of Legal Protection adjusted the decision of the Council for the Judiciary to reset QAI, stating that the QAI was frozen. Further discussions with the Council to ensure that certain basic safeguards are in place have to be awaited. In this blogpost, Emma van Gelder and Xandra Kramer highlight key issues underlying what seems to be a crisis in the digitisation of justice in the Netherlands, and discuss the way forward.
---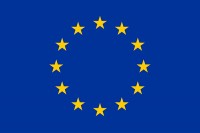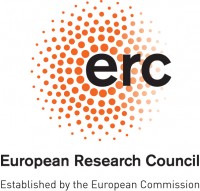 Scholarly publications
A. Biard, Collective redress in the EU: a rainbow behind the clouds?', ERA Forum 2018 (forthcoming);
X.E. Kramer, Judicial Cooperation in Civil Matters, in: P.J. Kuijper, F. Amtenbrink, D. Curtin, B. De Witte, A. McDonnell & S. Van den Bogaert (Eds.), The Law of the European Union, Alphen aan den Rijn: Kluwer Law International (forthcoming 2018), p. 721-740;
E.M. van Gelder & A.B. Biard, The Online Resolution Platform after one Year of Operation: A Work in Progress with Promising Potential, Tijdschrift voor Consumentenrecht & Handelspraktijken 2018(2), p. 77-82;
X.E. Kramer, E. Themeli & E.M. van Gelder, Digitalization at Full Speed: Innovating Justice in the Netherlands, in: M. Weller & M. Wendland (eds.), Digital Single Market: Bausteine eines Rechts in der Digitalen Welt, Tübingen: Mohr Siebeck, forthcoming 2018 (draft author copy);
A. Biard, Monitoring Consumer ADR in the EU - a Critical Perspective, European Review of Private Law 2 (2018), p. 171-196 (full text);
A. Biard, Sale temps pour l'action de groupe...la nécessaire recherche d'outils alternatifs pour résoudre les litiges de masse, Revue Lamy Droit Civil 157 2018, p. 21-26 (full text).
Short papers, blogs and media
Selected earlier publications relevant to the project
J. Hoevenaars, A People's Court? A Bottom-Up Approach to Litigation before the European Court of Justice (doctoral thesis), 2018;
X.E. Kramer & B. Hess, From Common Rules to Best Practices in European Civil Procedure, Baden-Baden/Oxford: Nomos/Hart 2017;
X.E. Kramer, Legal Aid, in: J. Basedow, G. Rühl, F. Ferrari & P.A. de Miguel Asensio (eds.), Encyclopedia of Private International Law, Cheltenham: Edward Elgar 2017, p. 1089-1094;
X.E. Kramer & E. Themeli, The Party Autonomy Paradigm: European and Global Developments on Choice of Forum, in: V. Lazić & S. Stuij, Brussels Ibis Regulation: Changes and Challenges of the Renewed Procedural Scheme, The Hague/Heidelberg: Asser Press/Springer 2017, p. 27-49 (full text);
X.E. Kramer, Access to Justice and Technology: Transforming the Face of Cross-Border Civil Litigation and Adjudication in the EU, in: Karim Benyekhlef, Jane Bailey, Jacquie Burkell & Fabien Gélinas (eds.), E-Access to Justice, Ottawa: University of Ottawa Press 2016, p. 351-375 (full text);
E. Themeli, Sculpturing Adjudication as a Public Good: Competition between Jurisdictions as a Modeling Factor, in: M. Duchateau, S. Fikkers, L. Lane & E. van Schagen (eds.), Evolution in Dispute Resolution: From Adjudication to ADR, The Hague: Eleven International Publishing 2016, p. 15-34 (full text).
X.E. Kramer & S. Kakiuchi, Relief in Small and Simple Matters in an Age of Austerity, in: H. Pekcanitez, N. Bolayir & C. Simil (eds.), XVth International Association of Procedural Law World Congress Istanbul: Oniki Levha Yayıncılık 2016, p. 121-225 (full text);
X.E. Kramer, Towards ELI-Unidroit Model Rules of Civil Procedure: Basic Premises and Challenges (working paper 2016; full text);
X.E. Kramer, European Procedures on Debt Collection: Nothing or Noting? Experiences and Future Prospects, in: B. Hess & E. Storskrubb (eds.), Oxford: Hart Publishing 2016, p. 97-121 (full text);
A. Biard & R. Amaro, Resolving Mass Claims in France, report for the project Empirical Evidence on Collective Redress in Europe, BACT-RILE Working Papers Series No 2016-5;
A. Biard, Class Action Developments in France, Global Class Action Exchange, August 2016;
A. Biard & D. Fairgrieve, Collective Redress Proceedings – France, report for the project: 'Focus on Collective Redress', British Institute of International and Comparative Law (BIICL), June 2015;
A. Biard, Iudex Non Calculat? Judges and the Magnitude of Mass Litigation from a Behavioural Perspective, European Journal of Risk Regulation 6(4) 2015, p. 597-612;
J. Hoevenaars, The Preliminary Reference Procedure: Challenge or Opportunity, Recht der Werkelijkheid 3 2015 (Special Issue on Access to Justice), p. 83-97 (full text);
A. Biard, Judges and Mass Litigation - a (Behavioural) Law & Economics Perspective (doctoral thesis), 2014;
L. Visscher & A. Biard, Dutch Mass Litigation from a Legal and Economic Perspective and its Relevance for France, RILE Working Paper Series 2014/02;
X.E. Kramer, The Structure of Civil Proceedings and Why It Matters: Exploratory Observations on Future ELI-UNIDROIT European Rules of Civil Procedure, Uniform Law Review 2014, p. 218-238 (full text);
X.E. Kramer, Competitie in de Europese Civiele Rechtsruimte. Een spanningsveld in de Grensoverschrijdende geschillenbeslechting, Tijdschrift voor Privaatrecht 51(4) 2014, p. 1745-1806;
Xandra Kramer, Procedure Matters: Construction and Deconstructivism in European Civil Procedure, Erasmus Law Lectures 33 (inaugural lecture Erasmus School of Law 2012), The Hague: Eleven International Publishing 2013 (full text);
X.E. Kramer, Enforcing Mass Settlements in the European Judicial Area: EU Policy and the Strange Case of Dutch Collective Settlements (WCAM), in: C. Hodges & A. Stadler (Eds.), Resolving Mass Disputes: ADR and Settlement of Mass Claims, Cheltenham: Edward Elgar 2013, p. 63-90 (full text).
T. Havinga & J. Hoevenaars, Het Hof van justitie van de Europese Unie en de rechtsbescherming van burgers. Over actieve, afwachtende en afwezige particuliere procespartijen, in: C.A. Groenendijk, E. Guild, S. Mantu, A. Terlouw, P. Minderhoud & K. Zwaan (Eds.), Issues that matter. Mensenrechten, minderheden en migranten, Oisterwijk: Wolf Legal Publishers 2013, p. 201-210.