News
Conference and Call: Challenge Accepted! Exploring Pathways to Civil Justice in Europe -
19-20 November 2018 - Registration is open!
Access to civil justice is of paramount importance for enforcing rights of citizens and ensuring the rule of law. Key issues in the current efforts to improve access to justice at the EU and national levels regard the digitisation of justice and the use of artificial intelligence in dispute resolution, the privatisation of justice and the multiplication of alternative dispute resolution schemes, the increased possibility of self-representation, and the ever-increasing specialisation of court systems. Each of these trends greatly influences the emerging EU civil justice system but also raises a number of questions and doubts. On 19 and 20 November 2018, policymakers, practitioners, academics from all over Europe will meet in Rotterdam to exchange and reflect on innovating pathways to civil Justice. Together, we will work on defining a sustainable framework for a 21st century EU civil justice system.
The flyer can be found here. More information about the programme and registration is available here.
Young researchers will also have the possibility to present and discuss their work during a Poster Presentation that will take place on Tuesday 20 November. Posters should focus on the topics of the conference, and show originality. We invite PhD researchers or young academics to present their research in a poster format. The three best posters will be awarded a prize during the closing cocktail.
More information on submitting a poster proposal can be found here.
This conference is organised by Erasmus School of Law at Rotterdam University under the ERC project 'Building EU Civil Justice' (www.euciviljustice.eu).
For more information, do not hesitate to contact us at hoevenaars@law.eur.nl (Jos) or biard@law.eur.nl (Alexandre).
---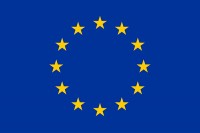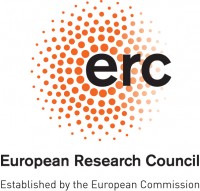 Scholarly publications
Short papers, blogs and media
Selected earlier publications relevant to the project
J. Hoevenaars, A People's Court? A Bottom-Up Approach to Litigation before the European Court of Justice (doctoral thesis), 2018;
X.E. Kramer & B. Hess, From Common Rules to Best Practices in European Civil Procedure, Baden-Baden/Oxford: Nomos/Hart 2017;
X.E. Kramer, Legal Aid, in: J. Basedow, G. Rühl, F. Ferrari & P.A. de Miguel Asensio (eds.), Encyclopedia of Private International Law, Cheltenham: Edward Elgar 2017, p. 1089-1094;
X.E. Kramer & E. Themeli, The Party Autonomy Paradigm: European and Global Developments on Choice of Forum, in: V. Lazić & S. Stuij, Brussels Ibis Regulation: Changes and Challenges of the Renewed Procedural Scheme, The Hague/Heidelberg: Asser Press/Springer 2017, p. 27-49 (full text);
X.E. Kramer, Access to Justice and Technology: Transforming the Face of Cross-Border Civil Litigation and Adjudication in the EU, in: Karim Benyekhlef, Jane Bailey, Jacquie Burkell & Fabien Gélinas (eds.), E-Access to Justice, Ottawa: University of Ottawa Press 2016, p. 351-375 (full text);
E. Themeli, Sculpturing Adjudication as a Public Good: Competition between Jurisdictions as a Modeling Factor, in: M. Duchateau, S. Fikkers, L. Lane & E. van Schagen (eds.), Evolution in Dispute Resolution: From Adjudication to ADR, The Hague: Eleven International Publishing 2016, p. 15-34 (full text).
X.E. Kramer & S. Kakiuchi, Relief in Small and Simple Matters in an Age of Austerity, in: H. Pekcanitez, N. Bolayir & C. Simil (eds.), XVth International Association of Procedural Law World Congress Istanbul: Oniki Levha Yayıncılık 2016, p. 121-225 (full text);
X.E. Kramer, Towards ELI-Unidroit Model Rules of Civil Procedure: Basic Premises and Challenges (working paper 2016; full text);
X.E. Kramer, European Procedures on Debt Collection: Nothing or Noting? Experiences and Future Prospects, in: B. Hess & E. Storskrubb (eds.), Oxford: Hart Publishing 2016, p. 97-121 (full text);
A. Biard & R. Amaro, Resolving Mass Claims in France, report for the project Empirical Evidence on Collective Redress in Europe, BACT-RILE Working Papers Series No 2016-5;
A. Biard, Class Action Developments in France, Global Class Action Exchange, August 2016;
A. Biard & D. Fairgrieve, Collective Redress Proceedings – France, report for the project: 'Focus on Collective Redress', British Institute of International and Comparative Law (BIICL), June 2015;
A. Biard, Iudex Non Calculat? Judges and the Magnitude of Mass Litigation from a Behavioural Perspective, European Journal of Risk Regulation 6(4) 2015, p. 597-612;
J. Hoevenaars, The Preliminary Reference Procedure: Challenge or Opportunity, Recht der Werkelijkheid 3 2015 (Special Issue on Access to Justice), p. 83-97 (full text);
A. Biard, Judges and Mass Litigation - a (Behavioural) Law & Economics Perspective (doctoral thesis), 2014;
L. Visscher & A. Biard, Dutch Mass Litigation from a Legal and Economic Perspective and its Relevance for France, RILE Working Paper Series 2014/02;
X.E. Kramer, The Structure of Civil Proceedings and Why It Matters: Exploratory Observations on Future ELI-UNIDROIT European Rules of Civil Procedure, Uniform Law Review 2014, p. 218-238 (full text);
X.E. Kramer, Competitie in de Europese Civiele Rechtsruimte. Een spanningsveld in de Grensoverschrijdende geschillenbeslechting, Tijdschrift voor Privaatrecht 51(4) 2014, p. 1745-1806;
Xandra Kramer, Procedure Matters: Construction and Deconstructivism in European Civil Procedure, Erasmus Law Lectures 33 (inaugural lecture Erasmus School of Law 2012), The Hague: Eleven International Publishing 2013 (full text);
X.E. Kramer, Enforcing Mass Settlements in the European Judicial Area: EU Policy and the Strange Case of Dutch Collective Settlements (WCAM), in: C. Hodges & A. Stadler (Eds.), Resolving Mass Disputes: ADR and Settlement of Mass Claims, Cheltenham: Edward Elgar 2013, p. 63-90 (full text).
T. Havinga & J. Hoevenaars, Het Hof van justitie van de Europese Unie en de rechtsbescherming van burgers. Over actieve, afwachtende en afwezige particuliere procespartijen, in: C.A. Groenendijk, E. Guild, S. Mantu, A. Terlouw, P. Minderhoud & K. Zwaan (Eds.), Issues that matter. Mensenrechten, minderheden en migranten, Oisterwijk: Wolf Legal Publishers 2013, p. 201-210.