Innovating and preserving
News
Seminar series EU Civil Justice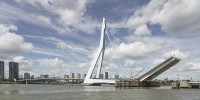 The ERC Building EU Civil Justice team is running a series of seminars. The series covers a variety of topics in the field of European civil justice and zoom in on the key topics our group has been working on over the past four years. These include the privatization and digitalization of civil justice, cross-border judicial co-operation, international business courts, and self-representation. Each session will bring together invited speakers and our own researchers. To join us for one or more of these sessions, please register here over Eventbrite.

Coming Up:
Thursday, 15 July (15.30-17.30 CET)
European Civil Justice in Transition: Past, Present & Future
In this last seminar of the series several highly regarded academics in the area of European civil justice shed their light on key current and future issues, including digitisation, collective redress, ADR and funding of civil justice.

Speakers: Alan Uzelac, Burkhard Hess, Eva Storskrubb and John Sorabji (moderated by Alexandre Biard and Xandra Kramer)

Past:
Thursday, 1 July (16:00-18:00)
Representing Future Generations: Private Law aspects of Climate Change Litigation.
Friday, 2 July (09:30-11:30)
The Arbitralization of Courts
Thursday, 6 May (15:00-17:00)
The Role of Out-of-Court Justice in the European Enforcement Regime
Friday, 21 May (10:00-12:00)
Modernising European Cross-Border Judicial Collaboration
Friday, 4 June (10:00-12:00)
Digital Constitutionalism and European Digital Policies
---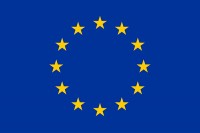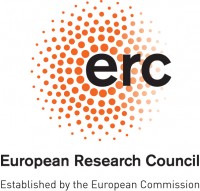 "The history of liberty has largely been the history of the observance of procedural safeguards" - Felix Frankfurter, in McNabb v. United States, 318 U.S. 332 (1943) The design of this project is inspired by the idea that procedure matters (inaugural lecture, 2012). How can we secure fundamental rights and the quality of the justice system while – realising that resources are limited and society is in constant flux – looking for procedural innovations that meet the need for economic efficiency and effectiveness? Driving forces are concerns for the equality in accessing justice, securing transparency, technological advancement, the human aspect, facilitating economic activity, the sustainability of our civil justice systems and the impact of civil justice on society.
Building EU civil justice: project description
Access to civil justice is of paramount importance for enforcing the rights of consumers and businesses and protecting fundamental rights. Key issues in the current efforts to improve access to justice at the EU and national level are the digitisation of procedures (including the use of AI), the privatisation of justice (ADR), increasing self-representation, and court specialisation. We investigate how these trends influence access to justice in selected, representative Member States, and what the repercussions are for the emerging EU civil justice system. Five jurisdictions identified for this project are Germany, Italy, the Netherlands, Romania, and the United Kingdom (England and Wales). However, we also are keen to broaden our horizons and to look beyond these five countries and outside of Europe. We combine legal-normative and comparative law research with empirical research, which helps us in testing and revising our ideas. This research is conducted by an international team of seven researchers who share a passion for research, teaching and civil justice, who enjoy an international and multidisciplinary approach and working environment, embrace new ideas, are independent thinkers and invigorate each other. The project is fully financed by the European Research Council under its ERC Consolidator scheme (ERC-Consolidator Grant n° 726032). The project runs from 1 September 2017 till 1 September 2022.
Outline subprojects
Subproject 1a: Digitisation (Erlis Themeli)
This subproject focuses on the digitisation of civil procedure and the conduct of court proceedings in the context of access to justice. Focal points are digital access to procedures and the use of artificial intellegence in decision making. It consists of normative, comparative and empirical research and aims at developing a normative framework for accessible civil procedures that meet the demands of procedural justice.
Subproject 1b: ODR (Emma van Gelder)
This PhD project focuses on the implementation and the functioning of out-of-court dispute resolutio mechanisms and the ODR Regulation in selected Member States with a view to improving access to justice. It is also closely connected to subproject 2 on ADR. The PhD project is co-supervised by Prof. dr. Stefaan Voet (Leuven University).
Subproject 2: Privatisation (ADR) (Betül Kas/Alexandre Biard)
This postdoc project studies the privatisation of justice (in particular consumer ADR) in the EU and the selected Member States in particular. It gives a critical appraisal of the gains for and threats to access to justice and the judicial system as a whole on the basis of normative, comparative, and empirical research. It will provide a framework and define the parameters for further development of a sustainable ADR mechanism.
Subproject 3: Self-representation (Jos Hoevenaars)
This postdoc project will scrutinise the self-representation trend against the background of access to justice. On the basis of normative, comparative and substantial (primarily qualitative) empirical research, it will assess the developments in self-representation, evaluate how self-representation changes procedural dynamics between courts and parties as well as the repercussions for the effectiveness of litigation and procedural justice as components of access to justice.
Subproject 4: Court specialisation (Georgia Antonopoulou)
This PhD project investigates the court specialisation trend focusing on international business courts in selected Member States, taking account of international commercial courts outside Europe and the parallels with commercial arbitration. On the basis of desk and field research it will assess the contribution of specialisation to access to justice and give recommendations. This PhD project is co-supervised by Prof. Eddy Bauw (Utrecht University).