News
ERC Consolidator Grant awarded to Xandra Kramer
Xandra Kramer was awarded a European Research Council (ERC) Consolidator Grant for her project on Building EU civil justice: challenges of procedural innovations bridging access to justice. We have finalized the recruitment of three postdocs and two PhD researchers and the team will present itself shortly. We are currently recruiting a student assistant for the project; students at Erasmus School of Law can apply till 13 July (internal vacancy channel). The project will kick-off on 1 September 2017.
---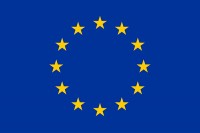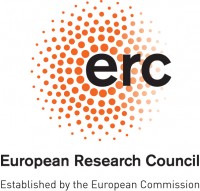 Building EU civil justice: challenges of procedural innovations bridging access to justice
Access to civil justice is of paramount importance for enforcing rights of consumers and businesses and protecting fundamental rights. Key issues in the current efforts to improve access to justice at the EU and national level are digitalisation of procedures, privatisation of justice (ADR), an increased possibility of self-representation, and specialisation of courts and procedures. This ERC Consolidator project investigates how digitalisation, privatisation, self-representation, and specialisation trends influence access to justice in the selected representative Member States, and what the repercussions are for the emerging EU civil justice system. Five important jurisdictions identified for this project are Germany, Italy, the Netherlands, Romania, and the United Kingdom (England and Wales).
This project will be conducted by five researchers that have a passion for research, enjoy an international and multidisciplinary approach and environment, are independent thinkers ánd team players. The project is fully financed by the European Research Council under its ERC Consolidator scheme. The project is led by Prof. dr. Xandra Kramer (PI).
Brief description subprojects
Subproject 1: digitalisation and ODR
This subproject focuses on the digitalisation of civil procedure and the conduct of court proceedings in the context of access to justice. It consists of normative, comparative and empirical research and aims at developing a normative framework for accessible civil procedures that meet the demands of procedural justice. The PhD project will focus on the implementation and the functioning of the ODR Regulation in the selected Member States with a view to improving access to justice and is also closely connected to subproject 2 on ADR.
Subproject 2: privatisation (ADR)
This postdoc project studies the privatisation of justice (in particular consumer ADR) in the EU and the selected Member States in particular. It gives a critical appraisal of the gains for and threats to access to justice and the judicial system as a whole on the basis of normative, comparative, and empirical research. It will provide a framework and define the parameters for further development of a sustainable ADR mechanism in the EU along with the existing consumer-oriented small claims court system.
Subproject 3: self-representation
This postdoc project will scrutinise the self-representation trend against the background of access to justice. On the basis of normative, comparative and substantial (primarily qualitative) empirical research, it will evaluate how self-representation changes procedural dynamics between courts and parties as well as the repercussions for the effectiveness of litigation and procedural justice as components of access to justice.
Subproject 4: court specialisation
This PhD project investigates the court specialisation trend focusing on commercial courts in selected Member States. On the basis of desk and field research it will assess the contribution of specialisation to access to justice and give recommendations. As a counterbalance to commercialisation, it will take into account the role of small claims (consumer) courts and will interact with the increase in ADR.