Covid-19 and Social Science Research
News
Conference: Frontiers in Civil Justice
16 and 17 November 2020 at Erasmus University Rotterdam
Civil justice remains in constant flux. The design of a sustainable civil justice system for the 21st century is continuously discussed both at national and international level. Particularly at international level, several soft law instruments have been adopted in recent years such as the UN 2030 Agenda for Sustainable Development, the ELI/UNIDROIT Model Rules of Civil Procedure and the ELI statement on the relationship between formal and informal justice.
The conference addresses four key issues in civil justice, which require a deeper and renewed reflection in light of their contribution of facilitating access to justice. Those trends concern the shaping of the interaction between formal and informal justice, the digitalization of consumer dispute resolution, the collectivizing and monetizing of civil litigation and efforts of bringing justice closer to citizens. The conference will bring together academics, policymakers, practitioners and representatives of civil society to critically reflect on the opportunities and possible drawbacks ensuing from these paramount developments.
View the programme and register here!
This conference is organised by Erasmus School of Law at Rotterdam University under the ERC project 'Building EU Civil Justice' (www.euciviljustice.eu).
The conference is set up as a blended event, with speakers at the site and some presenting online. If necessary, in the light of the COVID-19 situation, the conference will take place online entirely.
For more information, do not hesitate to contact us at kas@law.eur.nl (Betül).
---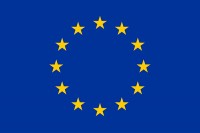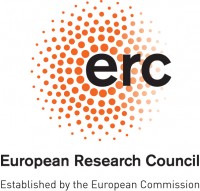 Published: September 10, 2020
Together with Andrea Evers (professor of Health Psychology, Leiden University, Delft and Erasmus University), Xandra Kramer moderated a webinar on research practices during and after Covid-19 in the social sciences and humanities. The webinar took place on 10 September and was organised by the Dutch Royal Academy of Arts and Sciences, of which Xandra is a member.
Panellists discussed the influence of Covid-19 on their research and research practices in general. It led to vivid and very interesting dicussions. While research practices and in particular international collaborations and field research is challenged, the pandemic and the opening up of more intensive online collaborations also creates opportunities. In particular for younger researchers and research communities in countries that are less versed in online communication, however, the pandemic has created uncertainties that need attention. The expectation is that the pandemic will continue to be topic of research in many areas of social sciences and will have a long-lasting effect on research practices.
These effects are also experienced by our research team. While it gave some food for thought (see also our blogposts on access to justice in times of corona and on collective redress and this webinar), it also hampers field research, research stays abroad, daily interaction between our team members as well as the participation in and organisation of live events that are more than the content of presentations only.
The recordings of the webinar (mostly English spoken, but parts in Dutch) are available here.