Covid-19 and Social Science Research
News
Seminar series EU Civil Justice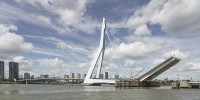 The ERC Building EU Civil Justice team is running a series of seminars. The series covers a variety of topics in the field of European civil justice and zoom in on the key topics our group has been working on over the past four years. These include the privatization and digitalization of civil justice, cross-border judicial co-operation, international business courts, and self-representation. Each session will bring together invited speakers and our own researchers. To join us for one or more of these sessions, please register here over Eventbrite.

Coming Up:
Thursday, 15 July (15.30-17.30 CET)
European Civil Justice in Transition: Past, Present & Future
In this last seminar of the series several highly regarded academics in the area of European civil justice shed their light on key current and future issues, including digitisation, collective redress, ADR and funding of civil justice.

Speakers: Alan Uzelac, Burkhard Hess, Eva Storskrubb and John Sorabji (moderated by Alexandre Biard and Xandra Kramer)

Past:
Thursday, 1 July (16:00-18:00)
Representing Future Generations: Private Law aspects of Climate Change Litigation.
Friday, 2 July (09:30-11:30)
The Arbitralization of Courts
Thursday, 6 May (15:00-17:00)
The Role of Out-of-Court Justice in the European Enforcement Regime
Friday, 21 May (10:00-12:00)
Modernising European Cross-Border Judicial Collaboration
Friday, 4 June (10:00-12:00)
Digital Constitutionalism and European Digital Policies
---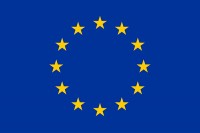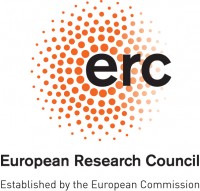 Published: September 10, 2020
Together with Andrea Evers (professor of Health Psychology, Leiden University, Delft and Erasmus University), Xandra Kramer moderated a webinar on research practices during and after Covid-19 in the social sciences and humanities. The webinar took place on 10 September and was organised by the Dutch Royal Academy of Arts and Sciences, of which Xandra is a member.
Panellists discussed the influence of Covid-19 on their research and research practices in general. It led to vivid and very interesting dicussions. While research practices and in particular international collaborations and field research is challenged, the pandemic and the opening up of more intensive online collaborations also creates opportunities. In particular for younger researchers and research communities in countries that are less versed in online communication, however, the pandemic has created uncertainties that need attention. The expectation is that the pandemic will continue to be topic of research in many areas of social sciences and will have a long-lasting effect on research practices.
These effects are also experienced by our research team. While it gave some food for thought (see also our blogposts on access to justice in times of corona and on collective redress and this webinar), it also hampers field research, research stays abroad, daily interaction between our team members as well as the participation in and organisation of live events that are more than the content of presentations only.
The recordings of the webinar (mostly English spoken, but parts in Dutch) are available here.