Conference on Covid-19 and civil justice
News
Book New Pathways to Civil Justice is out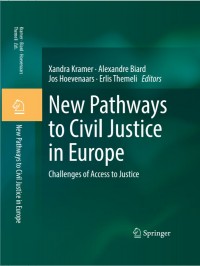 Our book New pathways to civil justice in Europe has just been published by Springer. It results from one of the international conferences organized by our ERC group ('Challenge accepted!') and this one was particularly memorable. The book focuses on innovative pathways to civil justice with a view to improving access to justice. It encompasses the four key topics of the project: use of Artificial Intelligence and its interaction with judicial systems; ADR and ODR tracks in privatising justice systems; the effects of increased self-representation on access to justice; and court specialization and the establishment of commercial courts to counter the trend of vanishing court trials. Top academics and experts from Europe, the US and Canada address these topics in a critical and multidisciplinary manner, combining legal, socio-legal and empirical insights. More information and sales available at the Springer website. The Introductory chapter by the editors (Erasmus University Rotterdam) and the final chapter by Judith Resnik (Yale University) are available for free download.
---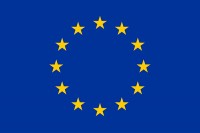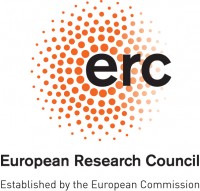 Published: May 18, 2020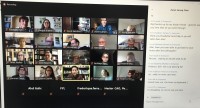 On the 15th of May, Xandra Kramer participated in an online conference dedicated to Covid-related litigation and judicial and legislative responses. The conference was organised with Catherine Piché (University of Montréal) and 18 speakers from different countries around the globe participated in this online event. Xandra discussed the closing down of the courts in the Netherlands on the 17th of March resulting from the lock-down. After this date, only urgent and written proceedings continued. A new temporary act was put in place to regulate distance hearings and other temporary measures concerning the operation of the courts and the online submission of documents. As of 11th of May, the courts re-opened, however with limitations to physical oral hearings and exclusion of the general public. She also discussed, following an interview with the president of the Rotterdam district court, how the corona crisis has led to boosting technology and innovation and a pragmatic approach of Dutch courts in this respect.