Seminar International Business Courts 10 July
News
Sustaining Access to Justice in Europe: New Avenues for Costs and Funding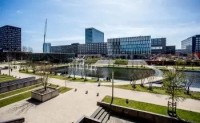 The team of the NWO Vici project 'Affordable Access to Justice' at Erasmus School of Law, Erasmus University (Rotterdam), is organising the conference 'Sustaining Access to Justice in Europe: New Avenues for Costs and Funding' on 19 and 20 October 2023 at the Erasmus Paviljoen at Erasmus University Rotterdam.

Access to civil justice is of paramount importance for enforcing citizens' rights. At the heart of access to civil justice lies litigation funding and cost management. Yet, over the past decades, access to justice has been increasingly put under pressure due to retrenching governments, high costs of procedure, and the inefficiency of courts and justice systems. Within this context, the funding of litigation in Europe seems to be shifting from public to private sources. Private actors and innovative business models emerged to provide new solutions to the old problem of financial barriers of access to justice.
With the participation of policymakers, practitioners, academics, and civil society representatives from all over Europe and beyond, the conference seeks to delve deeper into the financial implications of access to justice and the different ways to achieve sustainable civil justice systems in Europe.
The topics addressed in this international academic conference will include the different methods of financing dispute resolution, particularly in the context of group litigation (third-party funding, crowdfunding, blockchain technologies), public interest litigation, developments in ADR/ODR, the new business models of legal professionals as well as law and economics aspects on litigation funding. The conference is supported by the Dutch Research Council (NWO).

Find the link to registration here.
Please find the preliminary conference programme below.

Call for papers Vici Conference Sustainable justice 2023.pdf

Conference_Programme_2023_(1).pdf (euciviljustice.eu)
---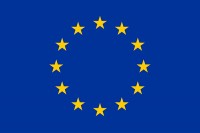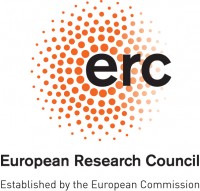 Published: June 17, 2018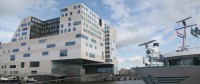 On 10 July 2018, a seminar will be held on international business courts. On 1 July 2018, or soon thereafter, the Netherlands Commercial Court is expected to open its doors, while in a number of other Member States similar initiatives are being undertaken or a specialized commercial court is firmly rooted already. These courts are of significant importance to international business litigation, offering tailor-made procedures (including the option to litigate in the English language) and providing an alternative to arbitration.
Eminent speakers from the Netherlands, England, France, Germany and Belgium will discuss these initiatives, the novelties in the court administration and procedural rules, exchange views on the impact on international commercial and complex litigation, and reflect on the challenges ahead. The seminar will bring together practitioners, academics, business representatives and policy makers from European countries and beyond.
The flyer can be found here. More information on the programme and registration is available here. We have many registrations from all over the world already. Please register as soon as possible.
The seminar is jointly organised by Erasmus School of Law (ERC project 'Building EU Civil Justice') of Erasmus University Rotterdam, in collaboration with the Max Planck Institute for Procedural Law Luxembourg, and the Montaigne Centre for Rule of Law and Judicial Administration (Utrecht University).