Conference: Challenge Accepted! Exploring Pathways to Civil Justice in Europe
News
(Happy) New Year - New Court!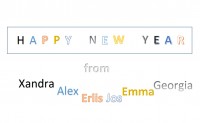 The 1st of January 2019 marked the coming into being of the Netherlands Commercial Court (NCC). After intensive discussions the establishment of the NCC was proved by the Dutch Senate (Tweede Kamer) on 11 December 2018. We have reported on the most important parliamentary procedures in previous posts. As expected the court and its staff are ready to begin their work, supported by a dedicated website – there is even a new promotional video – a Twitter, and a LinkedIn account. Information at the website of the judiciary in Dutch is available here and in English here.
The NCC and other similar courts will be on focus in a special issue of the Erasmus Law Review and a book dedicated to the international business courts, which will be published this year. Georgia Antonopoulou, Alexandre Biard and Erlis Themeli will contribute to these publications, while Xandra Kramer will be one of the editors (in collaboration with Advisory Board member John Sorabji).
With this first news item, we would like to wish all of our readers, friends, and colleagues an inspiring and happy 2019!
---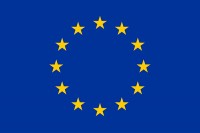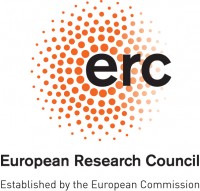 Published: November 16, 2018
19-20 November 2018
Access to civil justice is of paramount importance for enforcing rights of citizens and ensuring the rule of law. Key issues in the current efforts to improve access to justice at the EU and national levels regard the digitisation of justice and the use of artificial intelligence in dispute resolution, the privatisation of justice and the multiplication of alternative dispute resolution schemes, the increased possibility of self-representation, and the ever-increasing specialisation of court systems. Each of these trends greatly influences the emerging EU civil justice system but also raises a number of questions and doubts. On 19 and 20 November 2018, policymakers, practitioners, academics from all over Europe will meet in Rotterdam to exchange and reflect on innovating pathways to civil Justice. Together, we will work on defining a sustainable framework for a 21st century EU civil justice system.
The flyer can be found here. More information about the programme is available here.
Young researchers will also have the possibility to present and discuss their work during a Poster Presentation that will take place on Tuesday 20 November. Posters should focus on the topics of the conference, and show originality.
More information on submitting a poster proposal can be found here.
This conference is organised by Erasmus School of Law at Rotterdam University under the ERC project 'Building EU Civil Justice' (www.euciviljustice.eu).
For more information, do not hesitate to contact us at hoevenaars@law.eur.nl (Jos) or biard@law.eur.nl (Alexandre).