Conference: Challenge Accepted! Exploring Pathways to Civil Justice in Europe
News
Seminar Series Trends and Challenges in Costs and Funding of Civil Justice
From December 2021 – June 2022, the team of the Vici project 'Affordable Access to Justice' at Erasmus School of Law, will organize an online seminar series dedicated to Trends and Challenges in Costs and Funding of Civil Justice.
On 15 December, the series will kick off with a general session that will address several topics of access to justice and costs and funding, including collective redress and costs reforms, and will present a Law & Economics perspective.
The other seminars will zoom in on topics such as legal mobilization in Europe, the impact of Public Interest Litigation on access to justice, third party funding (TPF) in Europe, austerity policies in southern Europe and funding and costs of ADR in civil justice.

You can register for (one or more of) the seminars here.


UPCOMING EVENT: 15 December 2021, 15.30-17.30 CEST
First session: Access to Justice and Costs and Funding of Civil Litigation
The first seminar will discuss key topics and developments in costs and funding of litigation, including third-party litigation funding. It will be combined with the launch of the book New Pathways to Civil Justice in Europe (Springer, 2021) that emerged from an earlier conference organized by the ERC project team.

Judith Resnik (Yale University) who authored the concluding chapter (available open access) will, among others, discuss the question from which perspective to understand the civil legal system so as to make judgments about whether a system is just or unjust.
Ianika Tzankova (Tilburg University) will discuss access to justice against the background of trends in global dispute resolution where big players are shaping the future, and the funding of litigation.
John Sorabji (University College London) will focus on developments in costs and funding of civil justice, including the move to recoverable fees, the upcoming review of the Jackson costs reform and funding of representative actions.
Louis Visscher (Erasmus School of Law) will present a Law & Economics perspective on costs and funding, including rational apathy, risk aversion and agency problems.
The seminar will be introduced and moderated by Xandra Kramer, PI of the Vici and ERC projects at Erasmus School of Law.
---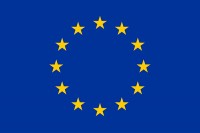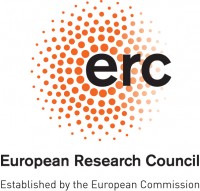 Published: November 16, 2018
19-20 November 2018
Access to civil justice is of paramount importance for enforcing rights of citizens and ensuring the rule of law. Key issues in the current efforts to improve access to justice at the EU and national levels regard the digitisation of justice and the use of artificial intelligence in dispute resolution, the privatisation of justice and the multiplication of alternative dispute resolution schemes, the increased possibility of self-representation, and the ever-increasing specialisation of court systems. Each of these trends greatly influences the emerging EU civil justice system but also raises a number of questions and doubts. On 19 and 20 November 2018, policymakers, practitioners, academics from all over Europe will meet in Rotterdam to exchange and reflect on innovating pathways to civil Justice. Together, we will work on defining a sustainable framework for a 21st century EU civil justice system.
The flyer can be found here. More information about the programme is available here.
Young researchers will also have the possibility to present and discuss their work during a Poster Presentation that will take place on Tuesday 20 November. Posters should focus on the topics of the conference, and show originality.
More information on submitting a poster proposal can be found here.
This conference is organised by Erasmus School of Law at Rotterdam University under the ERC project 'Building EU Civil Justice' (www.euciviljustice.eu).
For more information, do not hesitate to contact us at hoevenaars@law.eur.nl (Jos) or biard@law.eur.nl (Alexandre).