Court systems and private international law
News
Xandra Kramer installed as member of Royal Netherlands Academy of Arts and Sciences (KNAW)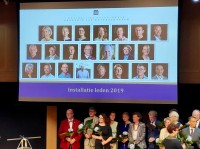 Following the election as a member to the Royal Netherlands Society of Arts and Sciences (KNAW) earlier this year, Xandra Kramer was installed at a ceremony on 17 September 2019, along with 21 other Dutch and foreign scholars. After giving a short speech, focusing on the importance of access to civil justice and research speerheads, the sound of the chime confirmed the installation.
Xandra was elected for her work in the area of European civil justice and private international law. The Royal Academy is the forum, conscience, and voice of the arts and sciences in the Netherlands, the Academy promotes the quality of scientific and scholarly work and strives to ensure that Dutch scholars and scientists make the best possible contribution to the cultural, social, and economic development of Dutch society. The Royal Academy currently has around 500 Dutch members and a selection of foreign members, elected for life, representing all arts and sciences.
---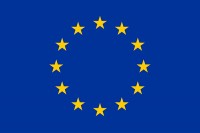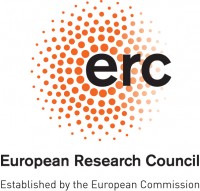 Published: March 9, 2018
On 2 March Xandra Kramer gave a talk at a conference in Berlin on 'How European is European Private International Law?'. She focused on the how the judicial infrastructure can contribute to the application of European private international law rules, using among others aggregated statistics on the number of preliminary questions of national courts in the Member States and an inventory among experts and stakeholders in a number of Member States. One of the issues addressed was the rise of international commercial courts, in the Netherlands, Belgium, France, and Germany in particular, as is studied in depth by Georgia Antonopoulou in our ERC project. These courts are, however, not established with a view to facilitating the proper application of EU private international law rules.
Whereas specialized courts, special chambers within courts, specialised judges, court experts, judicial training, formal (e.g. EJN) and informal networks are useful to improve the application of these rules, it should be realized that in many courts these rules are only relevant in relatively a small number of cases, and measures should be cost-effective not to burden the available court budget. In addition, reflection is necessary as to the role of European private international law in view of current developments and the political and social climate in the EU.