Seminar Series Trends and Challenges in Costs and Funding of Civil Justice - Fourth Seminar
News
Publication book Delivering Justice A Holistic and Multidisciplinary Approach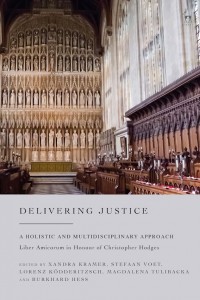 Xandra Kramer co-edited a the book Delivering Justice: A Holistic and Multidisciplinary Approach, Liber Amicorum in Honour of Christopher Hodges (Hart Publishing 2022), together with Stefaan Voet, Lorenz Kodderitzsch, Magdalena Tulibacka and Burkhard Hess. The book contains 23 chapters dedicated to the key topics Prof. Hodges has worked on, including collective redress, consumer dispute resolution, court reform and new technologies and ethical business regulation. The book was presented to Christopher Hodges OBE at the ADR Conference at Oxford University on 9-10 November 2022.
---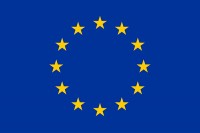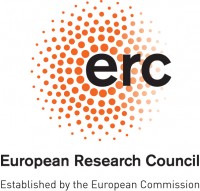 Published: April 5, 2022
From December 2021 – June 2022, the team of the Vici project 'Affordable Access to Justice' at Erasmus School of Law organizes an online seminar series dedicated to Trends and Challenges in Costs and Funding of Civil Justice.
The fourth seminar was dedicated to Litigation Funding in Europe: A Market Perspective and took place on 23 March 2022, 15-17 CET. The funding of the costs of litigation, an essential dimension of accessing civil justice, was discussed. Among the topics presented were the current litigation funding landscape in Europe with particular attention to Third Party Funding (TPF) and collective redress. The pricing considerations for TPF and the ethical implications of TPF in international arbitration were also discussed.
Stefaan Voet (KU Leuven University) gave a brief overview of the current litigation funding landscape in Europe, with particular attention to third party litigation funding and collective redress and current and possible forthcoming legislation on TPF.
Thomas Kohlmeier (Nivalion AG) compared different concepts to provide access to justice such as legal aid, legal expenses insurance and TPF, with a special focus with a special focus on the pricing considerations for TPF.
Yihua Chen (Erasmus School of Law) discussed whether the existing international arbitration regime can adequately address the ethical implications of third-party funders for the professional conduct of arbitrators and lawyers representing clients. He focussed on the ethical implications for the independence and impartiality of arbitrators, as well as for the lawyers' independence and their professional obligations to funded parties and arbitral tribunals.