Seminar Series Trends and Challenges in Costs and Funding of Civil Justice - Fourth Seminar
News
Out Now: Frontiers in Civil Justice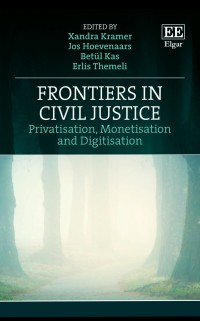 We are happy and proud that our book Frontiers in Civil Justice: Privatisation, Monetisation and Digitisation (eds. Xandra Kramer, Jos Hoevenaars, Betül Kas and Erlis Themeli) has been published by Elgar. It is a volume evolving from the ERC project Building EU Civil Justice, and contains excellent chapters by many colleagues we have worked with in the past years.
The book studies three interrelated frontiers in civil justice from a European and national perspectives, combining theory with policy and insights from practice: the interplay between private and public justice, the digitization of justice, and litigation funding. These current topics are viewed against the backdrop of the requirements of effective access to justice and the overall goal of establishing a sustainable civil justice system in Europe.
The combined works take on a pan-European perspective and zoom in on several European jurisdictions, thereby providing a holistic exploration of current civil justice debates and frontiers. The book includes chapters dedicated to the interaction between public and private justice, the digitisation of both private dispute resolution and court litigation, including the rapid development and use of advanced forms of Artificial Intelligence, and the funding of justice, especially collective actions and settlements by means of private funding and common funds.
The book can be ordered here. The first Introductory chapter is open access available on the EE website.

---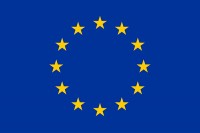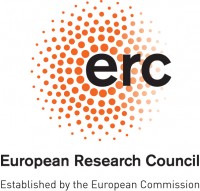 Published: April 5, 2022
From December 2021 – June 2022, the team of the Vici project 'Affordable Access to Justice' at Erasmus School of Law organizes an online seminar series dedicated to Trends and Challenges in Costs and Funding of Civil Justice.
The fourth seminar was dedicated to Litigation Funding in Europe: A Market Perspective and took place on 23 March 2022, 15-17 CET. The funding of the costs of litigation, an essential dimension of accessing civil justice, was discussed. Among the topics presented were the current litigation funding landscape in Europe with particular attention to Third Party Funding (TPF) and collective redress. The pricing considerations for TPF and the ethical implications of TPF in international arbitration were also discussed.
Stefaan Voet (KU Leuven University) gave a brief overview of the current litigation funding landscape in Europe, with particular attention to third party litigation funding and collective redress and current and possible forthcoming legislation on TPF.
Thomas Kohlmeier (Nivalion AG) compared different concepts to provide access to justice such as legal aid, legal expenses insurance and TPF, with a special focus with a special focus on the pricing considerations for TPF.
Yihua Chen (Erasmus School of Law) discussed whether the existing international arbitration regime can adequately address the ethical implications of third-party funders for the professional conduct of arbitrators and lawyers representing clients. He focussed on the ethical implications for the independence and impartiality of arbitrators, as well as for the lawyers' independence and their professional obligations to funded parties and arbitral tribunals.