Data on the Books and Law in Action, Girona
News
Save the date: Conference Sustaining Access to Justice in Europe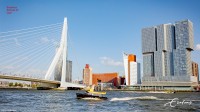 The team of the Vici project Affordable Access to Justice at Erasmus School of Law, Erasmus University
(Rotterdam), is organising a Conference on Sustaining Access to Justice in Europe: Developments in Costs and Funding on 19 and 20 October 2023 at Erasmus University Rotterdam.
The conference will spotlight papers, discussions, research presentations and a keynote on various aspects relating to the establishment of sustainable access to justice in Europe, including litigation costs and funding, third-party funding and litigation crowdfunding, Alternative Dispute Resolution (ADR), public interest litigation, collective redress and entrepreneurial lawyering.
More details on the program and registration will follow soon!
---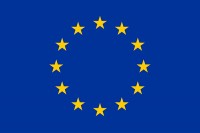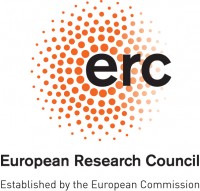 Published: April 19, 2022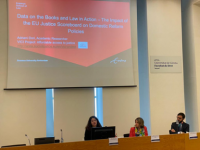 In April 2022, the II International Conference of Young Researchers (Jornada Internacional Jóvenes investigadores – GINVESTIGA, 26-28 April) took place at the University of Girona. More than 40 researchers discussed "Efficiency, Modernization and Acceleration of the Judicial Process". Adriani Dori gave a presentation on "Data on the Books and Law in Action", assessing the actual impact of EU soft-law instruments on national justice systems. Her presentation focused on how quantitative and qualitative statistical and empirical judicial data contribute to determining EU Justice policy, how they transform into top-down policy guidelines for national justice systems, and how the Member States respond to such policy guidelines.