Successful seminar Innovating International Business Courts
News
New year, new ERC team member!
On 1 January 2020 Betül Kas joined our ERC team as a postdoc researcher on the subproject on privatisation of civil justice. She is the successor of Alexandre Biard, who as of December 2019 continued his career as a senior advisor at BEUC in Brussels, where he will be able to use his extensive research experience for the benefit of enforcing consumer rights in the EU. We are grateful for his invaluable contribution to our project, resulting in an impressive number of publications and conference presentations among others. We all greatly appreciated his many initiatives, his fieldwork, support of the other researchers, work spirit, and good sense of humour. We are happy to keep him in our team as an affiliated researcher and look forward to our futher collaboration.
We welcome Betül to our team as the successor of Alexandre for the postdoc project on privatisation. She has an impressive track record, having worked among others as a PhD researcher in the ERC Advanced project of Hans Micklitz at the European University Institute in Florence and as a postdoc researcher in the Vidi project led by Chantal Mak at the University of Amsterdam. Her German background will further strengthen our research on German law and practice. One of her research focuses will be the interaction between public and private justice. We are very happy to have Betül on our team and look forward to working with her in 2020 and onwards!
---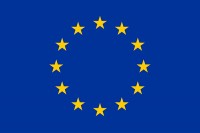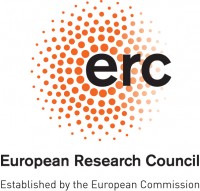 Published: July 12, 2018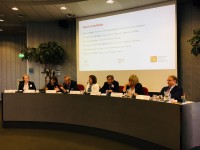 On 10 July 2018, the seminar Innovating International Business Courts: A European Outlook was held at the Erasmus School of Law. It was the first big event within our ERC consolidator project Building EU Civil Justice. In total five speakers and seven panellists from the Netherlands, England, France, Germany and Belgium discussed their existing and recently established international commercial courts or initiatives to establish such a court of court chamber (see the seminar flyer).
The sometimes heated debates evolved around the need to establish such courts for international business, the court design and procedural innovations, using English as the court language, the challenges for the judicial system, and the (potential) competitiveness of these courts, also in view of the exit of the UK from the EU as well as the need for collaboration in Europe. Approximately 100 participants from almost twenty European and other countries (including China, South Korea, Iran, and the United States), including judges, practising lawyers, academics, policy makers and business representatives, actively took part in the discussions. These discussions continued during the drinks where four selected PhD candidates presented their poster on a topic relating to international commercial courts.
Papers authored by the speakers and a number of additional papers, selected following a call for papers, will be published in the Erasmus Law Review mid-2019. In addition, a book will be prepared for publication in 2019. Both will not only cover the recent European developments but will take a global perspective.
The seminar was organised by Erasmus School of Law (ERC project 'Building EU Civil Justice') of Erasmus University Rotterdam, in collaboration with the Max Planck Institute for Procedural Law Luxembourg, and the Montaigne Centre for Rule of Law and Judicial Administration (Utrecht University).