Presenting at the Self-Represented Litigation Network Conference
News
Xandra Kramer installed as member of Royal Netherlands Academy of Arts and Sciences (KNAW)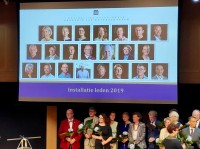 Following the election as a member to the Royal Netherlands Society of Arts and Sciences (KNAW) earlier this year, Xandra Kramer was installed at a ceremony on 17 September 2019, along with 21 other Dutch and foreign scholars. After giving a short speech, focusing on the importance of access to civil justice and research speerheads, the sound of the chime confirmed the installation.
Xandra was elected for her work in the area of European civil justice and private international law. The Royal Academy is the forum, conscience, and voice of the arts and sciences in the Netherlands, the Academy promotes the quality of scientific and scholarly work and strives to ensure that Dutch scholars and scientists make the best possible contribution to the cultural, social, and economic development of Dutch society. The Royal Academy currently has around 500 Dutch members and a selection of foreign members, elected for life, representing all arts and sciences.
---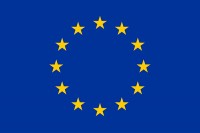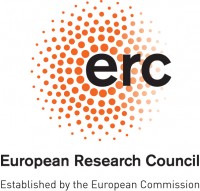 Published: February 23, 2018
Xandra Kramer and Jos Hoevenaars participated in the second annual Self-Represented Litigation Network Conference in San Francisco on 22-23 February. They co-hosted a panel on determining best practices and the intersection of research methodologies, and presented the ERC project () to a broad American audience of members of the SRLN network. The panel, co-hosted by Renee Danser (Deputy Director of the SRLN network), Erika Rickard (Associate Director of Field Research, Access to Justice Lab, Harvard Law School) and Jamie Gamble (Program Director, National Center for Access to Justice) focused on the US 'Justice Index' and included an interactive discussion on pros, cons and complementarities of approaches to determining and measuring best practices with regard to access to justice, as well as approaches to Access to justice across the Atlantic.