No Fake News: the Netherlands Commercial Court is a Fact
News
R3 & INSOL Europe's International Restructuring Conference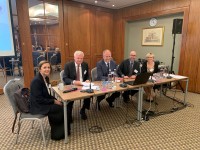 On 11 July Georgia chaired the panel 'The rise of commercial courts across the globe' during the R3 & INSOL Europe's International Restructuring Conference. Justice Michael Quinn from the Dublin Commercial Division, judge Martin Vaessen from the Netherlands Commercial Court, Mr. Jacques Bouyssou from the Paris Place de Droit and judge Ulrike Willoughby from the Frankfurt Chamber for International Commercial Disputes presented the international commercial courts established in their home jurisdictions. During a Q&A session the chair and the panel speakers discussed the advantages of international commercial courts, their distinguishing features and the role they could possibly play in cross-border insolvency proceedings.
---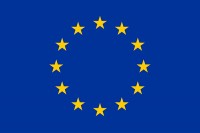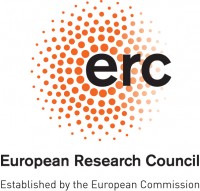 Published: December 11, 2018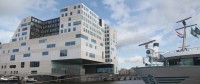 On 11 December 2018, the proposal to establish the Netherlands Commercial Court (NCC) was finally approved. It had passed the House of Representatives (Tweede Kamer) already on 8 March 2018. It was scheduled for adoption by the Senate (Eerste Kamer) soon after and we optimistically reported that it was realistic that the NCC would open its doors in 2018. However, further debates on the need for and the modalities of this court arose, and the voting was postponed. We are excited that the proposal has been adopted finally, and that the NCC will open its doors in 2019. See our blogpost on conflictoflaws.net for more information.
Georgia Antonopoulou is writing her PhD on international business courts, and in 2019 a special issue of Erasmus Law Review and a book dedicated to international business courts in a European and global perspective will be published.