No Fake News: the Netherlands Commercial Court is a Fact
News
Seminar Series Trends and Challenges in Costs and Funding of Civil Justice
From December 2021 – June 2022, the team of the Vici project 'Affordable Access to Justice' at Erasmus School of Law organizes an online seminar series dedicated to Trends and Challenges in Costs and Funding of Civil Justice.
The series kicked off on 15 December 2021, with a general session that addressed several topics of access to justice and costs and funding, including collective redress and costs reforms, and a Law & Economics perspective.
The other seminars will zoom in on topics such as legal mobilization in Europe, the impact of Public Interest Litigation on access to justice, third party funding (TPF) in Europe, austerity policies in southern Europe and funding and costs of ADR in civil justice.
You can register for (one or more of) the seminars here.
UPCOMING EVENT:
Legal Mobilization: A European Perspective
19 January 2022, 15-17 CET
This second seminar in the series will discuss recent scholarship on legal mobilization at the Pan-European level in the context of EU Migration Law, EU Data Protection Law, and European Human Rights Law.
Lisa Harms (University of Münster) - Human rights advocacy and the transnational regulation of religion: The case of Muslim legal mobilization
Lisa Harms will focus on the case of Muslim legal mobilization at the ECtHR and present quantitative data collected regarding the legal mobilization of religious groups at the ECtHR as well as in-depth interviews conducted with litigants and their supporters.
Virginia Passalacqua (Utrecht University) - Legal mobilization via preliminary references: the case of migrant rights
Virginia Passalacqua will discuss how the EU Court of Justice became a central venue for migrant rights defenders that increasingly rely on the preliminary reference procedure to challenge national anti-migration policies. However, legal mobilization varies greatly among Member States: some countries make multiple references and others make none. Virginia Passalacqua's presentation will shed light on the factors that facilitate or hamper legal mobilization for migrant rights before the EU Court.
Sanja Badanjak (University of Edinburgh) - Constitutional review as an opportunity structure for legal mobilization in the EU
Sanja Badanjak will discuss how constitutional complaints offer routes through which citizens' mobilization in defence of their rights may be realized. In the EU, this can be used to voice opposition and change EU law via the preliminary reference procedure. However, this also requires further consideration of cross-country variation in citizens' access to constitutional litigation.
---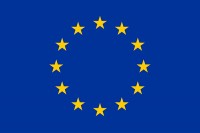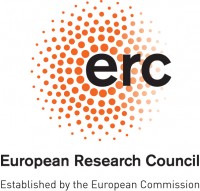 Published: December 11, 2018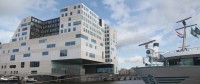 On 11 December 2018, the proposal to establish the Netherlands Commercial Court (NCC) was finally approved. It had passed the House of Representatives (Tweede Kamer) already on 8 March 2018. It was scheduled for adoption by the Senate (Eerste Kamer) soon after and we optimistically reported that it was realistic that the NCC would open its doors in 2018. However, further debates on the need for and the modalities of this court arose, and the voting was postponed. We are excited that the proposal has been adopted finally, and that the NCC will open its doors in 2019. See our blogpost on conflictoflaws.net for more information.
Georgia Antonopoulou is writing her PhD on international business courts, and in 2019 a special issue of Erasmus Law Review and a book dedicated to international business courts in a European and global perspective will be published.