Xandra Kramer obtains Vici grant for project on litigation funding
News
Book New Pathways to Civil Justice is out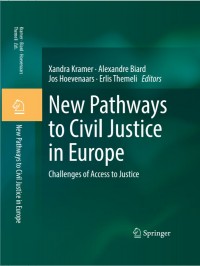 Our book New pathways to civil justice in Europe has just been published by Springer. It results from one of the international conferences organized by our ERC group ('Challenge accepted!') and this one was particularly memorable. The book focuses on innovative pathways to civil justice with a view to improving access to justice. It encompasses the four key topics of the project: use of Artificial Intelligence and its interaction with judicial systems; ADR and ODR tracks in privatising justice systems; the effects of increased self-representation on access to justice; and court specialization and the establishment of commercial courts to counter the trend of vanishing court trials. Top academics and experts from Europe, the US and Canada address these topics in a critical and multidisciplinary manner, combining legal, socio-legal and empirical insights. More information and sales available at the Springer website. The Introductory chapter by the editors (Erasmus University Rotterdam) and the final chapter by Judith Resnik (Yale University) are available for free download.
---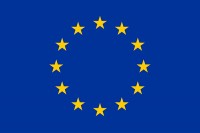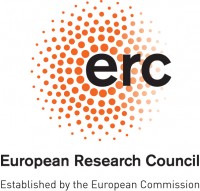 Published: February 20, 2020
The Netherlands Organisation for Scientific Research (NWO) has awarded Xandra Kramer a Vici grant of 1.5 million euros for the project 'Affordable access to justice: towards sustainable cost and funding mechanisms for civil litigation in Europe'. This grant will enable to further develop her research in the area of civil justice and to consolidate her research group in the coming five years. Vici is one of the largest scientific grants for individuals in the Netherlands and targets advanced researchers.
The project will assess new pathways to civil justice funding and cost schemes, with a view to developing a balanced financing system, thereby securing access to justice in Europe. We will analyse the development of (private) financing and cost mechanisms in several European jurisdictions and build on a framework for financing and cost rules that contributes to a sustainable European civil justice system.
The Vici grant builds on the present ERC Consolidator project Building EU Civil Justice. The new project is expected to kick off in September 2020. We will start recruiting postdoc and PhD researchers as well as a senior researcher soon.
See the press release by Erasmus School of Law.