Expert Meeting on the Use of AI in the Administration of Justice
News
Interview Jos Hoevenaars in 'Het Advocatenblad'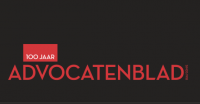 Jos Hoevenaars was interviewed for the Dutch magazine for the legal profession 'Het Advocatenblad' about his insight into the experiences of lawyers who find themselves litigating before the European Court of Justice after their case is referred though a reference for a preliminary ruling. In the interview (freely translated: 'Court of Justice? Experience Needed!') he discusses his empirical research among Dutch lawyers and paints a picture of generally overwhelmed professionals scrambling for assistance among EU law scholars, while making the best of their opportunity to plead before the ECJ, often in opposition to a group of well-trained EU law experts appearing on behalf of intervening Member States. His work on the reference procedure highlight the inequality in representation before the ECJ and its potential negative impact on the Court's caselaw and its national consequences.
---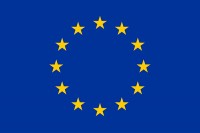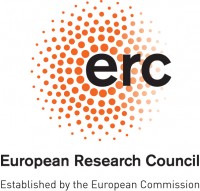 Published: April 19, 2019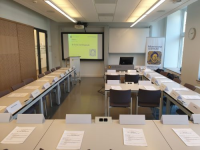 On Thursday 18 April, Stefan Philipsen (Montaigne Centre for the Rule of Law and Justice) and Erlis Themeli (Erasmus School of Law) organised an expert meeting on the use of artificial intelligence in the administration of justice in Utrecht. The aim of the meeting was to present some recent research results in the field of artificial intelligence in the judiciary.
In recent years, the possibilities of using artificial intelligence in the judiciary have been explicitly considered. This development is in line with a broader trend whereby the exercise of governmental authority is highly automated. When it comes to the imposition of tax assessments and the determination of social security, civil servants only intervene to a very limited extent. The judiciary is also experimenting with the use of artificial intelligence.
During the meeting, participants exchanged views on the opportunities and dangers of the use of artificial intelligence in the judiciary. Recent developments were mapped out, and some suggestions for future research were advanced. This meeting builds on an previous meeting organized in 2018 in Rotterdam, which was financed by the Erasmus Initiative Dynamics of Inclusive Prosperity. Artificial Intelligence is one of the avenues that the digitization of justice is taking. This research falls within the ERC funded project Building EU Civil justice.