Conference on the Development of Consumer ADR
News
Conference and Call: Challenge Accepted! Exploring Pathways to Civil Justice in Europe -
19-20 November 2018 - Registration is open!
Access to civil justice is of paramount importance for enforcing rights of citizens and ensuring the rule of law. Key issues in the current efforts to improve access to justice at the EU and national levels regard the digitisation of justice and the use of artificial intelligence in dispute resolution, the privatisation of justice and the multiplication of alternative dispute resolution schemes, the increased possibility of self-representation, and the ever-increasing specialisation of court systems. Each of these trends greatly influences the emerging EU civil justice system but also raises a number of questions and doubts. On 19 and 20 November 2018, policymakers, practitioners, academics from all over Europe will meet in Rotterdam to exchange and reflect on innovating pathways to civil Justice. Together, we will work on defining a sustainable framework for a 21st century EU civil justice system.
The flyer can be found here. More information about the programme and registration is available here.
Young researchers will also have the possibility to present and discuss their work during a Poster Presentation that will take place on Tuesday 20 November. Posters should focus on the topics of the conference, and show originality. We invite PhD researchers or young academics to present their research in a poster format. The three best posters will be awarded a prize during the closing cocktail.
More information on submitting a poster proposal can be found here.
This conference is organised by Erasmus School of Law at Rotterdam University under the ERC project 'Building EU Civil Justice' (www.euciviljustice.eu).
For more information, do not hesitate to contact us at hoevenaars@law.eur.nl (Jos) or biard@law.eur.nl (Alexandre).
---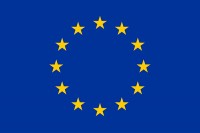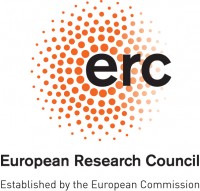 Published: January 12, 2018
On 9 January 2018, Alexandre Biard participated in a conference hosted by the French energy Ombudsman (Médiateur de l'énergie) with key stakeholders from European and French consumer ADR sectors: representatives of the Commission d'Evaluation et de Contrôle de la Médiation (the authority in charge of certifying and supervising consumer ADR providers in France), various European ombudsmen and mediators, consumers associations, officials from the Ministry of Justice, and academics.

Together, they reviewed and assessed the development of consumer ADR, two years after the implementation of the Consumer ADR Directive in France, and drew some comparisons with the experience acquired in several other Member States.