Presentation EU Law Mobilization at VSR Annual Conference 2019
News
Xandra Kramer installed as member of Royal Netherlands Academy of Arts and Sciences (KNAW)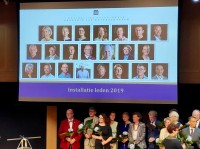 Following the election as a member to the Royal Netherlands Society of Arts and Sciences (KNAW) earlier this year, Xandra Kramer was installed at a ceremony on 17 September 2019, along with 21 other Dutch and foreign scholars. After giving a short speech, focusing on the importance of access to civil justice and research speerheads, the sound of the chime confirmed the installation.
Xandra was elected for her work in the area of European civil justice and private international law. The Royal Academy is the forum, conscience, and voice of the arts and sciences in the Netherlands, the Academy promotes the quality of scientific and scholarly work and strives to ensure that Dutch scholars and scientists make the best possible contribution to the cultural, social, and economic development of Dutch society. The Royal Academy currently has around 500 Dutch members and a selection of foreign members, elected for life, representing all arts and sciences.
---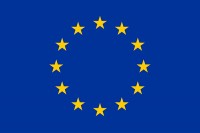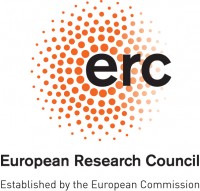 Published: February 1, 2019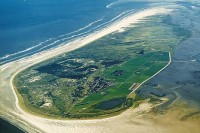 On January 10 and 11, Jos Hoevenaars joined the community of legal sociologists in the Netherlands and Belgium for the Annual Conference of the VSR (Dutch/Belgian Sociology of Law Society) at Schiermonnikoog, the Netherlands.
The theme of the conference was 'Shifting Powers', and Jos was invited to present his work on the ECJ and the strategic use of the preliminary reference procedure on a panel about Diversity and Claims-making organized by Professor Betty de Hart and Iris Sportel. His contribution focused on a case study around national actors that mobilized EU rules and jurisprudence from the Court of Justice to challenge a Dutch policy of increased fees for residence permits.