Online courts during the Covid-19 pandemic in the Netherlands: Conference presentation
News
Seminar series EU Civil Justice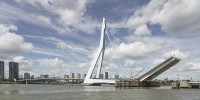 The ERC Building EU Civil Justice team is running a series of seminars. The series covers a variety of topics in the field of European civil justice and zoom in on the key topics our group has been working on over the past four years. These include the privatization and digitalization of civil justice, cross-border judicial co-operation, international business courts, and self-representation. Each session will bring together invited speakers and our own researchers. To join us for one or more of these sessions, please register here over Eventbrite.

Coming Up:
Thursday, 15 July (15.30-17.30 CET)
European Civil Justice in Transition: Past, Present & Future
In this last seminar of the series several highly regarded academics in the area of European civil justice shed their light on key current and future issues, including digitisation, collective redress, ADR and funding of civil justice.

Speakers: Alan Uzelac, Burkhard Hess, Eva Storskrubb and John Sorabji (moderated by Alexandre Biard and Xandra Kramer)

Past:
Thursday, 1 July (16:00-18:00)
Representing Future Generations: Private Law aspects of Climate Change Litigation.
Friday, 2 July (09:30-11:30)
The Arbitralization of Courts
Thursday, 6 May (15:00-17:00)
The Role of Out-of-Court Justice in the European Enforcement Regime
Friday, 21 May (10:00-12:00)
Modernising European Cross-Border Judicial Collaboration
Friday, 4 June (10:00-12:00)
Digital Constitutionalism and European Digital Policies
---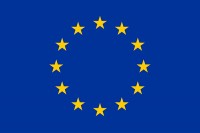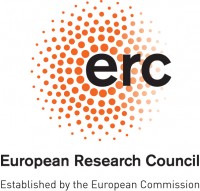 Published: February 22, 2021
On 17-18 February 2021, the Bar Ilan University Faculty of Law organised the conference Digital Governance in the Times of Covid-19. The Conference focused on changes brought about by the Covid-19 pandemic and how many aspects of our (legal) life turned from analogue to digital. During the second day, Erlis Themeli presented in the Online Courts During Covid-19 and Beyond panel, together with Professor Schmitz (University of Missouri School of Law) and Adv. Naqui (PEW Charitable Trusts). Erlis spoke on how in the wake of the Covid-19 pandemic Dutch courts went digital. He considered this event both a cure and a disease. A disease because it threatened the right to access to justice for many; but also a cure, because it showed that courts can be dynamic and use technology to improve access to justice for many. Two other panels in the conference focused on Algorithmic Regulation and Digital Policy Tools During Covid-19 and Zoom Parliaments During Covid-19 respectively. Two keynote speeches from Prof. Frank Pasquale (Brooklyn Law School) and Prof. Richard Susskind (Oxford) provided a fertile ground for discussion and interesting ideas for further research.