Online courts during the Covid-19 pandemic in the Netherlands: Conference presentation
News
Conference: Digital and Intelligent Europe: EU Citizens and the Challenges of New Technologies
On 1 and 2 April 2020, ERC project members Erlis Themeli and Emma van Gelder co-organized the conference 'Digital and Intelligent Europe: EU Citizens and the Challenges of New Technologies for Civil Justice', together with Anna van Duin and Rachel Rietveld (University of Amsterdam). The two-day conference revolved around EU citizens in their search for justice in an increasingly digitized world. Digital technologies can reduce barriers to access to justice by offering more affordable, swifter and simpler solutions. Key notes were delivered by Natali Helberger and Tania Sourdin and the three panels evolved around the topics of digital and intelligent out of court procedure, digital and intelligent justice solutions for supporting the court, and digital and intelligent courts. The conference brought together academics and practitioners from around the world and resulted in vivid discussions and a lot of food for thought. We will prepare a full conference report in the upcoming days.
---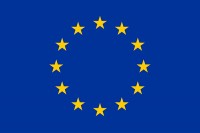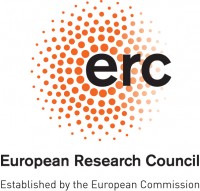 Published: February 22, 2021
On 17-18 February 2021, the Bar Ilan University Faculty of Law organised the conference Digital Governance in the Times of Covid-19. The Conference focused on changes brought about by the Covid-19 pandemic and how many aspects of our (legal) life turned from analogue to digital. During the second day, Erlis Themeli presented in the Online Courts During Covid-19 and Beyond panel, together with Professor Schmitz (University of Missouri School of Law) and Adv. Naqui (PEW Charitable Trusts). Erlis spoke on how in the wake of the Covid-19 pandemic Dutch courts went digital. He considered this event both a cure and a disease. A disease because it threatened the right to access to justice for many; but also a cure, because it showed that courts can be dynamic and use technology to improve access to justice for many. Two other panels in the conference focused on Algorithmic Regulation and Digital Policy Tools During Covid-19 and Zoom Parliaments During Covid-19 respectively. Two keynote speeches from Prof. Frank Pasquale (Brooklyn Law School) and Prof. Richard Susskind (Oxford) provided a fertile ground for discussion and interesting ideas for further research.