ERC team chairing at A2J conference at UCL and court visit London
News
Conference: Frontiers in Civil Justice
16 and 17 November 2020 at Erasmus University Rotterdam
Civil justice remains in constant flux. The design of a sustainable civil justice system for the 21st century is continuously discussed both at national and international level. Particularly at international level, several soft law instruments have been adopted in recent years such as the UN 2030 Agenda for Sustainable Development, the ELI/UNIDROIT Model Rules of Civil Procedure and the ELI statement on the relationship between formal and informal justice.
The conference addresses four key issues in civil justice, which require a deeper and renewed reflection in light of their contribution of facilitating access to justice. Those trends concern the shaping of the interaction between formal and informal justice, the digitalization of consumer dispute resolution, the collectivizing and monetizing of civil litigation and efforts of bringing justice closer to citizens. The conference will bring together academics, policymakers, practitioners and representatives of civil society to critically reflect on the opportunities and possible drawbacks ensuing from these paramount developments.
View the programme and register here!
This conference is organised by Erasmus School of Law at Rotterdam University under the ERC project 'Building EU Civil Justice' (www.euciviljustice.eu).
The conference is set up as a blended event, with speakers at the site and some presenting online. If necessary, in the light of the COVID-19 situation, the conference will take place online entirely.
For more information, do not hesitate to contact us at kas@law.eur.nl (Betül).
---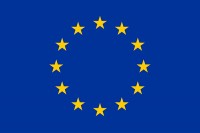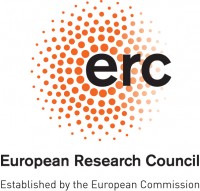 Published: June 15, 2018
From 11 June till 13 June, Xandra, Erlis, Georgia and Emma attended the UCL International Conference on Access to Justice and Legal Services in London, hosted by Centre for Empirical Legal Studies. Participants included international researches, policy makers and legal service professionals and came from all across the world from Brazil to the USA and from Australia to Norway.
Xandra chaired two sessions. The first was on litigants in person, including from the UK and the US on how to support litigants in person and and about pro se litigation in US federal courts. The second one was on 'Legal aid eligibility', including presentations on the assessment of the merits of the case in legal aid under ECHR case law and a comparative analysis on eligibility criteria. Erlis chaired a session on 'Profession'. The panel included presentations on a pilot for specialist legal aid panels in Taiwan, and on an economic analysis of the benefits of early legal advice. The panels led to evolving discussions and insights on how other countries worldwide deal with access to justice issues and provided the opportunity to enter into dialogue on recent developments and innovations. We gained much inspiration and made interesting connections which we will use to build further on our EU civil justice project.
We also made use of our stay to visit the Royal Courts, where we had a very fruitful meeting with Sir Ryder (Senior President of Tribunals) to aid our empirical research in England.