Hybrid event Regulating TPF
News
Publication book Delivering Justice A Holistic and Multidisciplinary Approach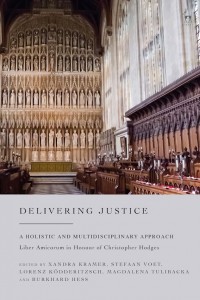 Xandra Kramer co-edited a the book Delivering Justice: A Holistic and Multidisciplinary Approach, Liber Amicorum in Honour of Christopher Hodges (Hart Publishing 2022), together with Stefaan Voet, Lorenz Kodderitzsch, Magdalena Tulibacka and Burkhard Hess. The book contains 23 chapters dedicated to the key topics Prof. Hodges has worked on, including collective redress, consumer dispute resolution, court reform and new technologies and ethical business regulation. The book was presented to Christopher Hodges OBE at the ADR Conference at Oxford University on 9-10 November 2022.
---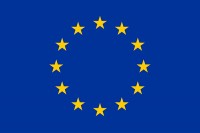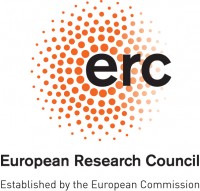 Published: June 17, 2022
On 22 June 2022 a hybrid seminar dedicated to Regulation of Third Party Funding in the EU will take place at Erasmus University Rotterdam/online.
This seminar is the last one in a seminar series on Trends and Challenges in Costs and Funding of Civil Justice organised by the team of the Vici project 'Affordable Access to Justice' at Erasmus School of Law. The series kicked off in December 2021 with a general session that addressed several topics of access to justice and costs and funding, including collectiveredress and costs reforms, and a Law & Economics perspective. The second seminar in January 2022 was dedicated to legal mobilisation in the EU. The third one in February addressed the impact of Public Interest Litigation on access to justice, and the fourth one in March litigation funding in Europe from a market perspective. The April seminar zoomed in on austerity policies and litigation costs reforms, and the May session was dedicated to funding and costs of ADR.
UPCOMING EVENT:
Wednesday, 22 June 2022 (14-18 CEST)
For in person participation register here (Erasmus University Rotterdam)
For online participation register here.

PROGRAM
13.30 Registration
14.00 Opening and Welcoming Remarks
Professor Xandra Kramer (Erasmus University Rotterdam/Utrecht University, the Netherlands)
14.10-15.45 Keynote Speech
Professor Geert Van Calster (KU Leuven, Belgium)
Session I – Current Status and the Need for Further Regulation
Chair: Professor Xandra Kramer
Stakeholder roundtable:
• Paulien van der Grinten (Senior Legislative Lawyer, Ministry of Justice and Security, the Netherlands)
• Johan Skog (Partner, Kapatens, Sweden)
• David Greene (Partner, Edwin Coe, England)
Discussant: Quirijn Bongaerts (Partner, Birkway, The Netherlands)
15:45 – 16.15 Coffee Break
16.15 – 18.00 Session II – Modes and Levels of Regulation
Chair: Dr. Eva Storskrubb (Uppsala University, Sweden; Erasmus University Rotterdam)
Panel:
• Kai Zenner (European Parliament, Head of Office (MEP Axel Voss))
• Tets Ishikawa (Managing Director, LionFish Litigation Finance Ltd, England)
• Professor Victoria Sahani (Arizona State University, USA)
• Professor Albert Henke (Università degli Studi di Milano, Italy)