Team coached by ERC members make it to finals in PIL moot
News
Xandra Kramer installed as member of Royal Netherlands Academy of Arts and Sciences (KNAW)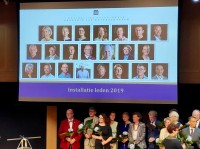 Following the election as a member to the Royal Netherlands Society of Arts and Sciences (KNAW) earlier this year, Xandra Kramer was installed at a ceremony on 17 September 2019, along with 21 other Dutch and foreign scholars. After giving a short speech, focusing on the importance of access to civil justice and research speerheads, the sound of the chime confirmed the installation.
Xandra was elected for her work in the area of European civil justice and private international law. The Royal Academy is the forum, conscience, and voice of the arts and sciences in the Netherlands, the Academy promotes the quality of scientific and scholarly work and strives to ensure that Dutch scholars and scientists make the best possible contribution to the cultural, social, and economic development of Dutch society. The Royal Academy currently has around 500 Dutch members and a selection of foreign members, elected for life, representing all arts and sciences.
---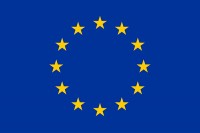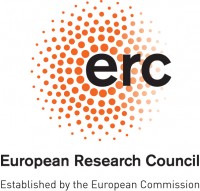 Published: June 2, 2018
Three ERC members (Xandra Kramer, Erlis Themeli and Georgia Antonopoulou) in collaboration with other members of our department (Alina Ontanu, Marta Kolacz, Priskila Penasthika) coached the Erasmus Law School team in the Pax Moot Court on Private International Law.
In this picture our students Despoina Mouridi, Melvin Hanswijk, Benedicte Mourisse and Emma Ustunalp (from right to left) are happily posing to Xandra's photographic lens before the Peace Palace in The Hague. They have just won the second place in the finals.
These four students were selected to represent ESL in the first global Pax Moot competition. Together with their coaches they the students studied and intensively prepared the 'case'. It concerned a civil action claiming damages for environmental damage in Bolivia allegedly caused by a Dutch group of companies. Furthermore, the 'case' involved parallel proceedings before different EU courts, investment arbitration proceedings, and raised issues of collective actions before the Dutch courts.
On 22 May 2018, the ESL Pax Moot Court team visited the International Chamber of Commerce in Paris and pleaded against the team representing the Université Libre de Bruxelles. Following the successful preliminary round in Paris, the team won the semi-finals against Paris I Sorbonne in The Hague. In the finals the Erasmus team encountered the Sciences Po students. Both teams pleaded for the first prize with creativity and inspiring enthusiasm. As the presiding moot judge (Hans van Loon, former Secretary General of the Hague Conference on Private International Law) explained, after long deliberations the scale finally tipped in favour of our French opponents. Nevertheless, our students Melvin Hanswijk and Despoina Mouridi received special commendations from the jury for their pleading skills and Melvin was offered an internship with the law firm NautaDutilh. We would like to thank the students for their remarkable effort and commitment, and hope that this moot experience will remain a beautiful memory helpful for their future career. It was great coaching you!