Team coached by ERC members make it to finals in PIL moot
News
Conference: 'e' meets justice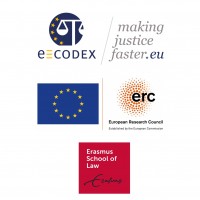 The 'Building EU Civil Justice' project of the Erasmus School of Law (ESL) and the e-CODEX Plus project of the Dutch Ministry of Justice are organising the conference: "'e' meets justice". On 2 and 3 May 2019, academics, IT and legal professionals will meet in Lisbon to discuss how to improve the collaboration between these communities in cross-border civil procedures. The aim of the conference is to offer a platform for different stakeholders to meet, engage in discussions and exchange ideas in order to find a meeting point between the legal world and the digital world, arriving at 'e-justice'. Focusing on e-CODEX as a potential tool to improve the current situation, participants will be encouraged to propose ideas, engage in discussions and develop a mind-set to foster the future of e-Justice in the EU.
In recent years, cross-border (e-)commerce has increased rapidly. In particular, e-commerce enabled consumers to engage in online transactions with traders from outside their jurisdictions. This development resulted in a growing number of cross-border (online) disputes. While the number of disputes surges, there is a lack of suitable redress mechanisms for consumers, posing challenges to access justice. Consumers encounter obstacles to find a remedy for their cross-border claims, due to differences in language, increased costs, longer procedures, and various diverging legal procedures. It is important that justice embraces technology in order to support online and offline consumers. For a smooth functioning of the Internal Market, it is essential that the consumer has trust and confidence to make (online) cross-border purchases. Therefore, the European Union has been active in creating consumer protection legislation, both in substantive law and more recently in procedural law. Cross-border procedures exist, but their accurate functioning requires that infrastructure must be interlinked and coherent, and should enable more dialogue between stakeholders. In this regard, e-CODEX can be a valuable tool to provide the digital exchange of case related data, connecting parties and courts in a single interface.
You can find more information on the programme on: https://www.e-codex.eu/e-meets-justice-conference. Do you want to be part of this lively and thought-provoking dialogue? You can register now by sending an email to: aanmelden@minvenj.nl.
---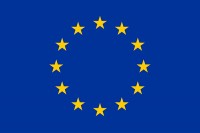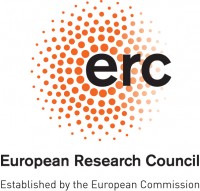 Published: June 2, 2018
Three ERC members (Xandra Kramer, Erlis Themeli and Georgia Antonopoulou) in collaboration with other members of our department (Alina Ontanu, Marta Kolacz, Priskila Penasthika) coached the Erasmus Law School team in the Pax Moot Court on Private International Law.
In this picture our students Despoina Mouridi, Melvin Hanswijk, Benedicte Mourisse and Emma Ustunalp (from right to left) are happily posing to Xandra's photographic lens before the Peace Palace in The Hague. They have just won the second place in the finals.
These four students were selected to represent ESL in the first global Pax Moot competition. Together with their coaches they the students studied and intensively prepared the 'case'. It concerned a civil action claiming damages for environmental damage in Bolivia allegedly caused by a Dutch group of companies. Furthermore, the 'case' involved parallel proceedings before different EU courts, investment arbitration proceedings, and raised issues of collective actions before the Dutch courts.
On 22 May 2018, the ESL Pax Moot Court team visited the International Chamber of Commerce in Paris and pleaded against the team representing the Université Libre de Bruxelles. Following the successful preliminary round in Paris, the team won the semi-finals against Paris I Sorbonne in The Hague. In the finals the Erasmus team encountered the Sciences Po students. Both teams pleaded for the first prize with creativity and inspiring enthusiasm. As the presiding moot judge (Hans van Loon, former Secretary General of the Hague Conference on Private International Law) explained, after long deliberations the scale finally tipped in favour of our French opponents. Nevertheless, our students Melvin Hanswijk and Despoina Mouridi received special commendations from the jury for their pleading skills and Melvin was offered an internship with the law firm NautaDutilh. We would like to thank the students for their remarkable effort and commitment, and hope that this moot experience will remain a beautiful memory helpful for their future career. It was great coaching you!