Team coached by ERC members make it to finals in PIL moot
News
Interview Jos Hoevenaars in 'Het Advocatenblad'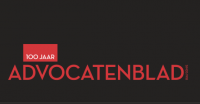 Jos Hoevenaars was interviewed for the Dutch magazine for the legal profession 'Het Advocatenblad' about his insight into the experiences of lawyers who find themselves litigating before the European Court of Justice after their case is referred though a reference for a preliminary ruling. In the interview (freely translated: 'Court of Justice? Experience Needed!') he discusses his empirical research among Dutch lawyers and paints a picture of generally overwhelmed professionals scrambling for assistance among EU law scholars, while making the best of their opportunity to plead before the ECJ, often in opposition to a group of well-trained EU law experts appearing on behalf of intervening Member States. His work on the reference procedure highlight the inequality in representation before the ECJ and its potential negative impact on the Court's caselaw and its national consequences.
---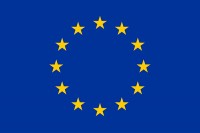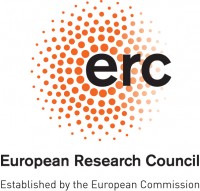 Published: June 2, 2018
Three ERC members (Xandra Kramer, Erlis Themeli and Georgia Antonopoulou) in collaboration with other members of our department (Alina Ontanu, Marta Kolacz, Priskila Penasthika) coached the Erasmus Law School team in the Pax Moot Court on Private International Law.
In this picture our students Despoina Mouridi, Melvin Hanswijk, Benedicte Mourisse and Emma Ustunalp (from right to left) are happily posing to Xandra's photographic lens before the Peace Palace in The Hague. They have just won the second place in the finals.
These four students were selected to represent ESL in the first global Pax Moot competition. Together with their coaches they the students studied and intensively prepared the 'case'. It concerned a civil action claiming damages for environmental damage in Bolivia allegedly caused by a Dutch group of companies. Furthermore, the 'case' involved parallel proceedings before different EU courts, investment arbitration proceedings, and raised issues of collective actions before the Dutch courts.
On 22 May 2018, the ESL Pax Moot Court team visited the International Chamber of Commerce in Paris and pleaded against the team representing the Université Libre de Bruxelles. Following the successful preliminary round in Paris, the team won the semi-finals against Paris I Sorbonne in The Hague. In the finals the Erasmus team encountered the Sciences Po students. Both teams pleaded for the first prize with creativity and inspiring enthusiasm. As the presiding moot judge (Hans van Loon, former Secretary General of the Hague Conference on Private International Law) explained, after long deliberations the scale finally tipped in favour of our French opponents. Nevertheless, our students Melvin Hanswijk and Despoina Mouridi received special commendations from the jury for their pleading skills and Melvin was offered an internship with the law firm NautaDutilh. We would like to thank the students for their remarkable effort and commitment, and hope that this moot experience will remain a beautiful memory helpful for their future career. It was great coaching you!