Successful Conference Frontiers in Civil Justice
News
Conference: Digital and Intelligent Europe: EU Citizens and the Challenges of New Technologies
On 1 and 2 April 2020, ERC project members Erlis Themeli and Emma van Gelder co-organized the conference 'Digital and Intelligent Europe: EU Citizens and the Challenges of New Technologies for Civil Justice', together with Anna van Duin and Rachel Rietveld (University of Amsterdam). The two-day conference revolved around EU citizens in their search for justice in an increasingly digitized world. Digital technologies can reduce barriers to access to justice by offering more affordable, swifter and simpler solutions. Key notes were delivered by Natali Helberger and Tania Sourdin and the three panels evolved around the topics of digital and intelligent out of court procedure, digital and intelligent justice solutions for supporting the court, and digital and intelligent courts. The conference brought together academics and practitioners from around the world and resulted in vivid discussions and a lot of food for thought. We will prepare a full conference report in the upcoming days.
---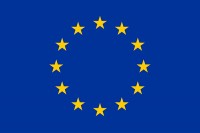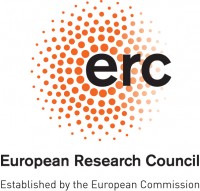 Published: November 22, 2020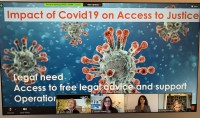 The Conference Frontiers in Civil Justice organized by our ERC team on 16-17 November 2020 was a success and - despite having to move online - it was a very lively event. Impressive keynotes were given by speeches by Hazel Genn (UCL) and Hrvoje Grubisic (European Commission). Four great panels with high level, insightful and thought-provoking presentations.
Of course we had hoped to welcome our speakers and adience in Rotterdam or at least have a blended event, but it worked out very well online. Close to 200 people from all over the world had registered, some of whom accompanied us throughout the event; many others picking and choosing the panels and talks they were most interested in. The parallel chat discussions were extensive and very lively, and our chairs supported by chat moderators from our team managed to highlight the key issues that were discussed further in the panel and with 'live' questions from the audience.
We are grateful to all the speakers, chairs, tech support and the organizing team (Betül Kas and Ilja Tillema). We are also proud of accomplishing this despite having to work under more challenging circumstances in these strange times, as everyone around the globe.
A brief discussion of the conference presentations has been prepared by Jos and Betül and is available at conflictoflaws.net.
Stay safe and healthy!