Presenting at ADR Conference organised by Leicester University, May 2018
News
Seminar 'It Takes Two to Tango'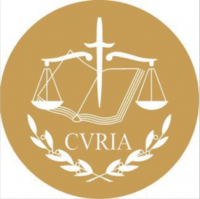 On June 13 and 14, Jos Hoevenaars joined a group of scholars working on the preliminary reference procedure of the EU legal system for an exchange of ideas and perspectives on the 'dance' between national courts and the Court of Justice of the EU. The seminar 'It Takes Two to Tango' and organised by the Radboud University of Nijmegen took place in Ede (the Netherlands) and brought together an interdisciplinary group of scholars with various empirical point(s) of view in terms of how national courts (do not) send references to the ECJ. Jos was invited to present his work on the ECJ and empirical insights into the preliminary reference procedure from the perspective of legal practitioners that have participated in these proceedings.
---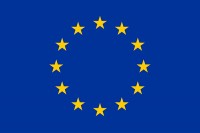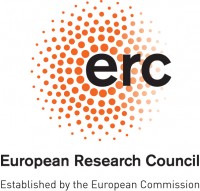 Published: May 11, 2018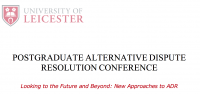 On 10 May 2018, Emma van Gelder and Alexandre Biard presented their work-in-progress at the ADR Conference that took place at Leicester University, England. The conference dealt with new approaches to ADR. Within the panel 'designing and implementing ODR in Europe', Emma presented her paper on 'Private Initiatives Supporting (court) Digitization in the Netherlands: Sparking Controversy!' She focused on private ODR tools in the Netherlands. She took the so-called 'e-Court' initiative as a case study. She identified the main criticisms and drew more general lessons for the broader practice of private ODR systems. Alexandre presented a paper entitled 'Promise Kept? Impact of Directive 2013/11/EU on ADR Quality', within the panel 'comparative perspectives on consumer ADR'. He highlighted the effects of the 2013 Consumer ADR Directive on the quality of ADR schemes in several Member States, including France, Belgium and the United Kingdom.