Presenting at ADR Conference organised by Leicester University, May 2018
News
New year, new ERC team member!
On 1 January 2020 Betül Kas joined our ERC team as a postdoc researcher on the subproject on privatisation of civil justice. She is the successor of Alexandre Biard, who as of December 2019 continued his career as a senior advisor at BEUC in Brussels, where he will be able to use his extensive research experience for the benefit of enforcing consumer rights in the EU. We are grateful for his invaluable contribution to our project, resulting in an impressive number of publications and conference presentations among others. We all greatly appreciated his many initiatives, his fieldwork, support of the other researchers, work spirit, and good sense of humour. We are happy to keep him in our team as an affiliated researcher and look forward to our futher collaboration.
We welcome Betül to our team as the successor of Alexandre for the postdoc project on privatisation. She has an impressive track record, having worked among others as a PhD researcher in the ERC Advanced project of Hans Micklitz at the European University Institute in Florence and as a postdoc researcher in the Vidi project led by Chantal Mak at the University of Amsterdam. Her German background will further strengthen our research on German law and practice. One of her research focuses will be the interaction between public and private justice. We are very happy to have Betül on our team and look forward to working with her in 2020 and onwards!
---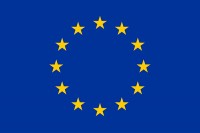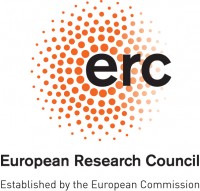 Published: May 11, 2018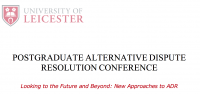 On 10 May 2018, Emma van Gelder and Alexandre Biard presented their work-in-progress at the ADR Conference that took place at Leicester University, England. The conference dealt with new approaches to ADR. Within the panel 'designing and implementing ODR in Europe', Emma presented her paper on 'Private Initiatives Supporting (court) Digitization in the Netherlands: Sparking Controversy!' She focused on private ODR tools in the Netherlands. She took the so-called 'e-Court' initiative as a case study. She identified the main criticisms and drew more general lessons for the broader practice of private ODR systems. Alexandre presented a paper entitled 'Promise Kept? Impact of Directive 2013/11/EU on ADR Quality', within the panel 'comparative perspectives on consumer ADR'. He highlighted the effects of the 2013 Consumer ADR Directive on the quality of ADR schemes in several Member States, including France, Belgium and the United Kingdom.