Seminar Series Trends and Challenges in Costs and Funding of Civil Justice - First Seminar
News
Sustaining Access to Justice in Europe: New Avenues for Costs and Funding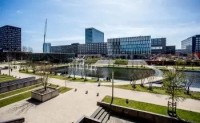 The team of the NWO Vici project 'Affordable Access to Justice' at Erasmus School of Law, Erasmus University (Rotterdam), is organising the conference 'Sustaining Access to Justice in Europe: New Avenues for Costs and Funding' on 19 and 20 October 2023 at the Erasmus Paviljoen at Erasmus University Rotterdam.

Access to civil justice is of paramount importance for enforcing citizens' rights. At the heart of access to civil justice lies litigation funding and cost management. Yet, over the past decades, access to justice has been increasingly put under pressure due to retrenching governments, high costs of procedure, and the inefficiency of courts and justice systems. Within this context, the funding of litigation in Europe seems to be shifting from public to private sources. Private actors and innovative business models emerged to provide new solutions to the old problem of financial barriers of access to justice.
With the participation of policymakers, practitioners, academics, and civil society representatives from all over Europe and beyond, the conference seeks to delve deeper into the financial implications of access to justice and the different ways to achieve sustainable civil justice systems in Europe.
The topics addressed in this international academic conference will include the different methods of financing dispute resolution, particularly in the context of group litigation (third-party funding, crowdfunding, blockchain technologies), public interest litigation, developments in ADR/ODR, the new business models of legal professionals as well as law and economics aspects on litigation funding. The conference is supported by the Dutch Research Council (NWO).

Find the link to registration here.
Please find the preliminary conference programme below.

Call for papers Vici Conference Sustainable justice 2023.pdf

Provisional Programme.pdf
---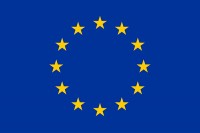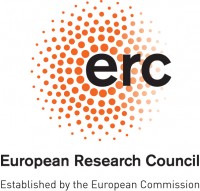 Published: November 30, 2021
From December 2021 – June 2022, the team of the Vici project 'Affordable Access to Justice' at Erasmus School of Law organizes an online seminar series dedicated to Trends and Challenges in Costs and Funding of Civil Justice.
First session: Access to Justice and Costs and Funding of Civil Litigation
On 15 December 2021, the series kicked off with a general session that will address several topics of access to justice and costs and funding, including collective redress and costs reforms, and presented a present a Law & Economics perspective.This first session was combined with the launch of the book New Pathways to Civil Justice in Europe (Springer, 2021) that resulted from an earlier conference organized by the ERC project team.

Judith Resnik (Yale University) who authored the concluding chapter (available open access), among others, discussed the question from which perspective to understand the civil legal system so as to make judgments about whether a system is just or unjust.
Ianika Tzankova (Tilburg University) focused on access to justice against the background of trends in global dispute resolution where big players are shaping the future, and the funding of litigation.
John Sorabji (University College London) zoomed in on developments in costs and funding of civil justice, including the move to recoverable fees, the upcoming review of the Jackson costs reform and funding of representative actions.
Louis Visscher (Erasmus School of Law) presented a Law & Economics perspective on costs and funding, including rational apathy, risk aversion and agency problems.
The seminar was introduced and moderated by Xandra Kramer, PI of the Vici and ERC projects at Erasmus School of Law.