Seminar Series Trends and Challenges in Costs and Funding of Civil Justice - First Seminar
News
Publication book Delivering Justice A Holistic and Multidisciplinary Approach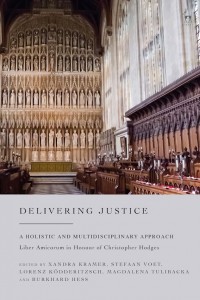 Xandra Kramer co-edited a the book Delivering Justice: A Holistic and Multidisciplinary Approach, Liber Amicorum in Honour of Christopher Hodges (Hart Publishing 2022), together with Stefaan Voet, Lorenz Kodderitzsch, Magdalena Tulibacka and Burkhard Hess. The book contains 23 chapters dedicated to the key topics Prof. Hodges has worked on, including collective redress, consumer dispute resolution, court reform and new technologies and ethical business regulation. The book was presented to Christopher Hodges OBE at the ADR Conference at Oxford University on 9-10 November 2022.
---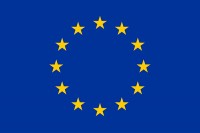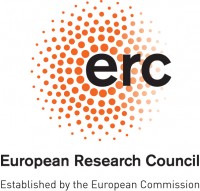 Published: November 30, 2021
From December 2021 – June 2022, the team of the Vici project 'Affordable Access to Justice' at Erasmus School of Law organizes an online seminar series dedicated to Trends and Challenges in Costs and Funding of Civil Justice.
First session: Access to Justice and Costs and Funding of Civil Litigation
On 15 December 2021, the series kicked off with a general session that will address several topics of access to justice and costs and funding, including collective redress and costs reforms, and presented a present a Law & Economics perspective.This first session was combined with the launch of the book New Pathways to Civil Justice in Europe (Springer, 2021) that resulted from an earlier conference organized by the ERC project team.

Judith Resnik (Yale University) who authored the concluding chapter (available open access), among others, discussed the question from which perspective to understand the civil legal system so as to make judgments about whether a system is just or unjust.
Ianika Tzankova (Tilburg University) focused on access to justice against the background of trends in global dispute resolution where big players are shaping the future, and the funding of litigation.
John Sorabji (University College London) zoomed in on developments in costs and funding of civil justice, including the move to recoverable fees, the upcoming review of the Jackson costs reform and funding of representative actions.
Louis Visscher (Erasmus School of Law) presented a Law & Economics perspective on costs and funding, including rational apathy, risk aversion and agency problems.
The seminar was introduced and moderated by Xandra Kramer, PI of the Vici and ERC projects at Erasmus School of Law.