Professional Ethics of Lawyers and Judges
News
Third-Party Funding: Trends, Developments and the Future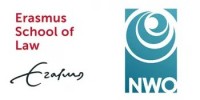 The team of the Vici project 'Affordable Access to Justice' at Erasmus School of Law, Erasmus University (Rotterdam), have organised an online research seminar 'Third Party Funding: Trends, Developments and the Future.' This seminar will take place on 7 December 2022 at 10-13 CET via Zoom.
The seminar will include two presentations on two of the articles in the recently published special issue of Erasmus Law Review, edited by Vici members Professor Xandra Kramer (Erasmus School of Law) and Associate Professor Masood Ahmed (University of Leicester, UK) on Global Developments and Challenges in Costs and Funding of Civil Justice. Dr David Capper (Queen's University, Belfast) and Professor Michale Legg (UNSW, Sydney) will present their respective papers on third party funding in Australia and Ireland.
This seminar will start with the launch of the new book Frontiers in Civil Justice - Privatisation, Monetisation and Digitisation (Elgar 2022); an edited collection of essays from the ERC project Building EU Civil Justice. The book studies three interrelated frontiers in civil justice from a European and national perspectives, combining theory with policy and insights from practice: the interplay between private and public justice, the digitisation of justice, and litigation funding. These current topics are viewed against the backdrop of the requirements of effective access to justice and the overall goal of establishing a sustainable civil justice system in Europe.
Event program:
Title: Third Party Funding: Trends, Developments and the Future
9.45 – 10.00: Registration / Zoom Connection
10.00 - 10.15: Xandra Kramer and Stefaan Voet (Erasmus School of Law, KU Leuven):
Welcome, Introduction and Book Launch Frontiers in Civil Justice - Privatisation, Monetisation and Digitisation
10.15 - 10.30: Masood Ahmed (University of Leicester, UK)
Introduction and background on the special issue of Erasmus Law Review Global Developments and Challenges in Costs and Funding of Civil Justice
10.30 – 10.45: Adrian Cordina (Erasmus School of Law)
Introduction on TPF in Europe and beyond
10.45 - 11.15: Michael Legg (UNSW Sydney)
The Rise and Regulation of Litigation Funding in Australian Class Actions
11.15 - 11.30: Break
11.30 – 12.00: David Capper (Queen's University Belfast)
Litigation Funding in Ireland
12.00 - 12.15: Discussion and Conclusion of the Seminar
Speakers' bio:
Michael Legg
Michael Legg is a Professor in the Faculty of Law & Justice at the University of New South Wales, Sydney, Australia. Michael's research interests include case management of complex civil litigation, regulatory litigation, class actions and litigation funding. He is the author of Case Management and Complex Civil Litigation (2d ed, 2022) published by Federation Press and Public and Private Enforcement of Securities Laws - The Regulator and the Class Action in Australia's Continuous Disclosure Regime published by Hart (2022), co-author of Corporate Misconduct and White-Collar Crime in Australia (Thomson Reuters, 2022), Civil Procedure in New South Wales (Thomson Reuters, 4th ed 2020) and Australian Annotated Class Actions Legislation (LexisNexis, 2d ed 2018). Michael is a Fellow of the Australian Academy of Law, a member of the Law Society of New South Wales' Future Committee and the Law Council of Australia's Class Actions Committee. He is admitted to practice in Australia (NSW) and the United States (New York Bar). He holds law degrees from UNSW (LLB), the University of California, Berkeley (LLM) and the University of Melbourne (PhD).
David Capper
Dr David Capper studied Law at Queen's University Belfast and Cambridge University from 1978 to 1984. He was a practising member of the Bar of Northern Ireland from 1984 until 1989 when he was appointed to a Lectureship in Law at Queen's. He is now Reader in Law, teaching and writing in the fields of Private Law, Civil Procedure and Remedies. He has held visiting positions at the University of Detroit Mercy and Fordham University.
Dr Capper first became interested in access to justice and the funding of civil litigation when serving as member (1995-2001) and vice-chair (1997-2001) of the Lord Chancellor's Legal Aid Advisory Committee for Northern Ireland. He is the sole author of two books, on Mareva Injunctions and the Enforcement of judgments in Northern Ireland, respectively, as well as around 50 law review publications. Currently he is co-editor of the Northern Ireland Legal Quarterly.
---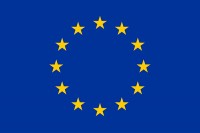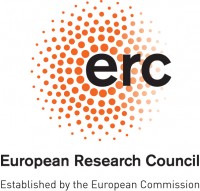 Published: July 11, 2022
On 10 and 11 July, Jos Hoevenaars participated as a speaker at the meeting of the RCSL Working Group of the Comparative Study of the Legal Professions (WGLP) which was held from 10 till 12 July in Coimbra, Portugal. The working group brought together eminent researchers working on various aspects surrounding professional ethics of both judges and lawyers. Unable to travel to Portugal Jos joined the panel on legal ethics remotely to present his research on the impact of the (increasing) possibility for parties to litigate without the guidance of a legal aid provider on Dutch civil procedure in practice. Through interviews with Dutch subdistrict judges he analyses the extent to which self-representation influences the role of the judge. The research shows how judges seek a balance between their role as neutral arbitrator in a dispute and a more active role necessitated by parties not being represented by a legal aid provider. In doing so, they navigate between process and content, and must constantly balance the trade-off between acting more actively to gather sufficient information for a substantive handling and assessment of the case, on the one hand, and safeguarding the limits of party autonomy and their own (perceived) neutrality, on the other.