Access to justice in times of corona
News
Successful Conference Frontiers in Civil Justice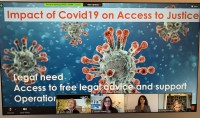 The Conference Frontiers in Civil Justice organized by our ERC team on 16-17 November 2020 was a success and - despite having to move online - it was a very lively event. Impressive keynotes were given by speeches by Hazel Genn (UCL) and Hrvoje Grubisic (European Commission). Four great panels with high level, insightful and thought-provoking presentations.
Of course we had hoped to welcome our speakers and adience in Rotterdam or at least have a blended event, but it
worked out very well online. Close to 200 people from all over the world had registered, some of whom accompanied us throughout the event; many others picking and choosing the panels and talks they were most interested in. The parallel chat discussions were extensive and very lively, and our chairs supported by chat moderators from our team managed to highlight the key issues that were discussed further in the panel and
with 'live' questions from the audience.
We are grateful to all the speakers,
chairs, tech support and the organizing team (Betül Kas and Ilja Tillema). We are also proud of accomplishing this despite having to work under more challenging circumstances in these strange times, as everyone around the globe.
A brief discussion of the conference presentations has been prepared by Jos and Betül and is available at conflictoflaws.net.
Stay safe and healthy!
---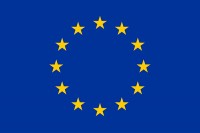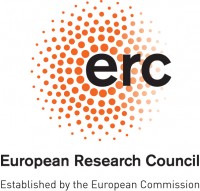 Published: April 8, 2020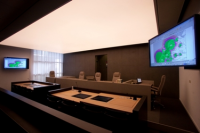 Digital court room Rotterdam (rechtspraak.nl)
While our focus is on keeping ourselves and others healthy and safe and we share the great concerns and grief caused by the corona virus, our team tries to keep the spirit up and is working at a reduced pace from home. Our PhD researcher Georgia had to return earlier from her research stay in Singapore – but we are happy to have her back safe and sound – and many of our planned activities have been cancelled. Luckily, some meetings and events can still go through online and we hope that this virus that has been so devastating for many people can be controlled soon and we can begin to pick up our normal life routines and work activities in a world that has been shaken.
The disruption of society has naturally also affected our justice systems. In the Netherlands, the courts were closed on 17 March 2020, and only process designated urgent cases (including child protection cases, health and security related cases, insolvency cases, and certain criminal cases). A positive side effect is the rapid uptake of digitisation of justice. In the Netherlands, on 3 April 2020 a legislative proposal was put forward to enable more electronic communication and video calling to secure that the judiciary can keep functioning. We report more in detail on this in our blogpost on Conflictoflaws.net.
Stay safe and healthy!