Seminar Series Trends and Challenges in Costs and Funding of Civil Justice
News
Participation to Seminar in Barcelona
Carlota Ucín was invited to participate in a Seminar organised at the University of Barcelona on the topic: Consumer rights and housing, financing and dispute resolution. Her talk 'Las formas del litigio de interés público y la tutela de los consumidores' (The shapes of public interest litigation and the effective protection of consumers), focused on the characteristics of public interest litigation in the Global South, the reasons that can explain its evolution and the shapes it adopted in the Argentinean experience. She proposed the importance of applying the 'public interest approach' in order to facilitate access to justice of consumers in general and in the cases of housing claims in particular. This debate became particularly timely due to the discussion in Spain of a draft regulation related to the improvement of efficiency in civil procedures.
---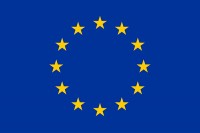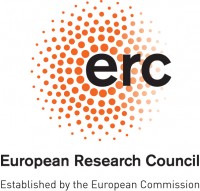 Published: May 12, 2022
From December 2021 to June 2022, the team of the Vici project 'Affordable Access to Justice' at Erasmus School of Law is organising an online seminar series dedicated to the Trends and Challenges in Costs and Funding of Civil Justice.
The series "Trends and Challenges in Costs and Funding of Civil Justice" kicked off in December 2021 with a general session that addressed several topics of access to justice and costs and funding, including collective redress and costs reforms, and a Law & Economics perspective. The second seminar in January 2022 was dedicated to legal mobilisation in the EU. The third one in February addressed the impact of Public Interest Litigation on access to justice, and the fourth one in March litigation funding in Europe from a market perspective. The remaining seminars will zoom in on austerity policies and litigation costs reforms, funding and costs of ADR in civil justice, and EU regulation of Third Party Funding.
You can register for (one or more of) the seminars here.
UPCOMING EVENT:
Wednesday, 25 May 2022 (15-17 CEST)
Funding and Costs of ADR in the Civil Justice System
To attend the online event, please register here.
Program:
15.45 - 15.00: Registration / Zoom Connection
15.00 - 15.15: Masood Ahmed (Leicester Law School)
Welcome Address and Introduction
15.15 – 15.35: Sue Prince (University of Exeter)
Building bridges and fences: Mapping routes to resolving disputes using technology
15.35 - 15.55: Nicolas Kyriakides (University of Nicosia)
Affordability of ADR in Cyprus in light of new Civil Procedure Rules
15.55 – 16.10: Break
16.10 - 16.30: Dorcas Quek Anderson (Singapore Management University)
Counting the Cost of Enlarging the Role of ADR in Funding Civil Justice
16.30 - 17.00: Discussion & Conclusion of the Seminar
More information and registration here.
The Speakers:
Sue Prince is the Head of the Law School at the University of Exeter. Her research interests focus on access to justice in the civil courts looking particularly at the role of court-based mediation. She has conducted a number of empirical studies of the impact of mediation in the courts for bodies such as the Civil Justice Council and the Ministry of Justice.
Nicolas Kyriakides is a lawyer, academic and lobbyist. He is a graduate of the National and Kapodistrian University of Athens, he holds postgraduate degrees from UCL and NYU and a PhD (DPhil) from the University of Oxford. He has also been a visiting researcher at Harvard University.
Dorcas Quek Anderson is Associate Dean (Student, Staff & Alumni Affairs) and an Assistant Professor of Law in the Singapore Management University's Yong Pung How School of Law. As a practising mediator and a former District Judge in the State Courts, Dorcas' research is drawn from her experience and explores the interaction between dispute resolution developments and access to justice. Her research has been published in leading international journals including the Civil Justice Quarterly and the Harvard Negotiation Law Review.