Presentation at 3rd IAPL-MPI 2018 Summer School in Luxembourg
News
Conference: Digital and Intelligent Europe: EU Citizens and the Challenges of New Technologies
On 1 and 2 April 2020, ERC project members Erlis Themeli and Emma van Gelder co-organized the conference 'Digital and Intelligent Europe: EU Citizens and the Challenges of New Technologies for Civil Justice', together with Anna van Duin and Rachel Rietveld (University of Amsterdam). The two-day conference revolved around EU citizens in their search for justice in an increasingly digitized world. Digital technologies can reduce barriers to access to justice by offering more affordable, swifter and simpler solutions. Key notes were delivered by Natali Helberger and Tania Sourdin and the three panels evolved around the topics of digital and intelligent out of court procedure, digital and intelligent justice solutions for supporting the court, and digital and intelligent courts. The conference brought together academics and practitioners from around the world and resulted in vivid discussions and a lot of food for thought. We will prepare a full conference report in the upcoming days.
---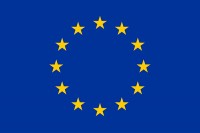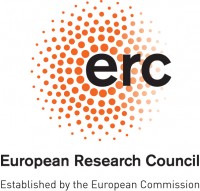 Published: July 8, 2018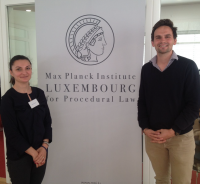 Alexandre Biard (ERC postdoc) and Alina Ontanu participated in the 3rd IAPL-MPI Summer School entitled Privatizing Dispute Resolution and Its Limits that took place from July 1-4 in Luxembourg. Alexandre presented evidence that he collected on the impact of the Consumer ADR Directive on the quality of ADR entities in several EU Member States. Alina pleaded for a more comprehensive framework covering both court and out-of-court procedures so as to facilitate consumers' access to justice in cross-border litigation. Presentations were followed by fruitful discussions with participants coming from all over the world. A book including all contributions will be published in early 2019.