Presentation at 3rd IAPL-MPI 2018 Summer School in Luxembourg
News
Interview Jos Hoevenaars in 'Het Advocatenblad'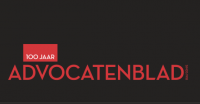 Jos Hoevenaars was interviewed for the Dutch magazine for the legal profession 'Het Advocatenblad' about his insight into the experiences of lawyers who find themselves litigating before the European Court of Justice after their case is referred though a reference for a preliminary ruling. In the interview (freely translated: 'Court of Justice? Experience Needed!') he discusses his empirical research among Dutch lawyers and paints a picture of generally overwhelmed professionals scrambling for assistance among EU law scholars, while making the best of their opportunity to plead before the ECJ, often in opposition to a group of well-trained EU law experts appearing on behalf of intervening Member States. His work on the reference procedure highlight the inequality in representation before the ECJ and its potential negative impact on the Court's caselaw and its national consequences.
---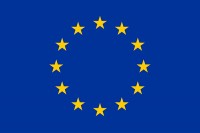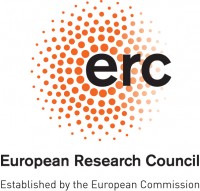 Published: July 8, 2018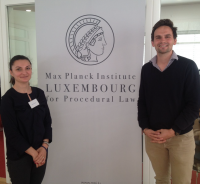 Alexandre Biard (ERC postdoc) and Alina Ontanu participated in the 3rd IAPL-MPI Summer School entitled Privatizing Dispute Resolution and Its Limits that took place from July 1-4 in Luxembourg. Alexandre presented evidence that he collected on the impact of the Consumer ADR Directive on the quality of ADR entities in several EU Member States. Alina pleaded for a more comprehensive framework covering both court and out-of-court procedures so as to facilitate consumers' access to justice in cross-border litigation. Presentations were followed by fruitful discussions with participants coming from all over the world. A book including all contributions will be published in early 2019.