News
Book New Pathways to Civil Justice is out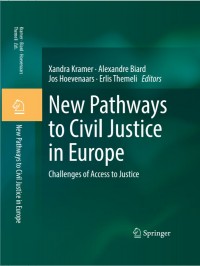 Our book New pathways to civil justice in Europe has just been published by Springer. It results from one of the international conferences organized by our ERC group ('Challenge accepted!') and this one was particularly memorable. The book focuses on innovative pathways to civil justice with a view to improving access to justice. It encompasses the four key topics of the project: use of Artificial Intelligence and its interaction with judicial systems; ADR and ODR tracks in privatising justice systems; the effects of increased self-representation on access to justice; and court specialization and the establishment of commercial courts to counter the trend of vanishing court trials. Top academics and experts from Europe, the US and Canada address these topics in a critical and multidisciplinary manner, combining legal, socio-legal and empirical insights. More information and sales available at the Springer website. The Introductory chapter by the editors (Erasmus University Rotterdam) and the final chapter by Judith Resnik (Yale University) are available for free download.
---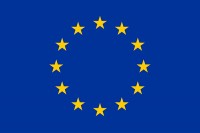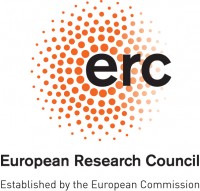 Published: December 12, 2019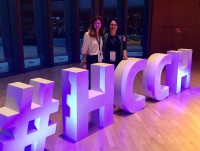 On 11 December, Xandra Kramer and Emma van Gelder participated in the HCCH a|Bridged Edition 2019 held at the Peace Palace in the Hague. The conference evolved around innovation in cross-border litigation and civil procedure, focusing on the HCCH Service Convention in the era of electronic and information technology.
Emma presented within the Panel 'The Prism: The Tech Battle for e-Service'. Her topic was distributed ledger technology (DLT). She first briefly explained what DLT is. Subsequently, she explained how DLT could support and improve the operation of the HCCH Service Convention, touching upon benefits as efficiency, transparency and the mitigation on the dependence of an intermediary. After setting out the benefits, she presented several challenges of DLT touching upon challenges as lack of an international legal framework and legal standards, scalability challenges and the digital divide.
Xandra chaired the Open Lab panel, involving an academic examination of the operation of the Service Convention in the world of tomorrow and a discussion with the audience. Xandra's presentation focused on the achievements of the Service Convention, as one of the most successful Conventions. She highlighted problems encountered in the EU context extrapolated to the global level as well as the tension between the required efficiency to improve access to justice and the need for protecting other fundamental rights, including the right to be heard, privacy and security in the digital context. She addressed the question in how far the Convention would need amendment, considering the principle of functional equivalent, and the need for an overarching instrument on digital judicial cooperation.