News
Mini webinar International Commercial Courts and Jurisdiction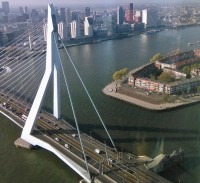 On 8 January 2021 we hosted a mini webinar on International Commercial Courts and Jurisdiction, as part of our ERC Building EU Civil Justice project.
In recent years international commercial courts have been established in a significantnumber of countries in Europe and across the world. An important aspect in attracting international commercial cases is how international jurisdiction rules are framed. ERC project member Georgia Antonopoulou is writing her PhD research on international commercial courts and presented on how a wide casting of the jurisdictional net influences the caseload of international commercial courts. Discussant was Caroline Lasthaus, PhD candidate at Bucerius Law School, Hamburg, who also conducts research on international commercial courts.
The presentations were very interesting and appreciated by the around 45 participants in the webinar and led to fruitful discussions.
---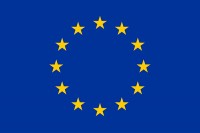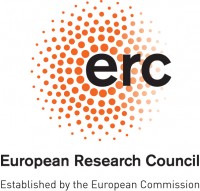 Published: December 12, 2019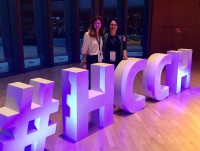 On 11 December, Xandra Kramer and Emma van Gelder participated in the HCCH a|Bridged Edition 2019 held at the Peace Palace in the Hague. The conference evolved around innovation in cross-border litigation and civil procedure, focusing on the HCCH Service Convention in the era of electronic and information technology.
Emma presented within the Panel 'The Prism: The Tech Battle for e-Service'. Her topic was distributed ledger technology (DLT). She first briefly explained what DLT is. Subsequently, she explained how DLT could support and improve the operation of the HCCH Service Convention, touching upon benefits as efficiency, transparency and the mitigation on the dependence of an intermediary. After setting out the benefits, she presented several challenges of DLT touching upon challenges as lack of an international legal framework and legal standards, scalability challenges and the digital divide.
Xandra chaired the Open Lab panel, involving an academic examination of the operation of the Service Convention in the world of tomorrow and a discussion with the audience. Xandra's presentation focused on the achievements of the Service Convention, as one of the most successful Conventions. She highlighted problems encountered in the EU context extrapolated to the global level as well as the tension between the required efficiency to improve access to justice and the need for protecting other fundamental rights, including the right to be heard, privacy and security in the digital context. She addressed the question in how far the Convention would need amendment, considering the principle of functional equivalent, and the need for an overarching instrument on digital judicial cooperation.