Guest researcher Anna Wysocka-Bar from Poland
News
Book New Pathways to Civil Justice is out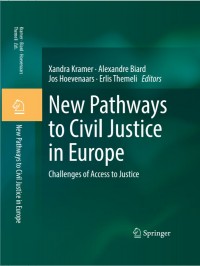 Our book New pathways to civil justice in Europe has just been published by Springer. It results from one of the international conferences organized by our ERC group ('Challenge accepted!') and this one was particularly memorable. The book focuses on innovative pathways to civil justice with a view to improving access to justice. It encompasses the four key topics of the project: use of Artificial Intelligence and its interaction with judicial systems; ADR and ODR tracks in privatising justice systems; the effects of increased self-representation on access to justice; and court specialization and the establishment of commercial courts to counter the trend of vanishing court trials. Top academics and experts from Europe, the US and Canada address these topics in a critical and multidisciplinary manner, combining legal, socio-legal and empirical insights. More information and sales available at the Springer website. The Introductory chapter by the editors (Erasmus University Rotterdam) and the final chapter by Judith Resnik (Yale University) are available for free download.
---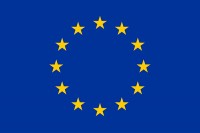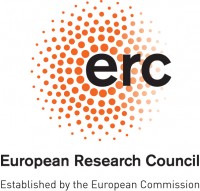 Published: March 2, 2020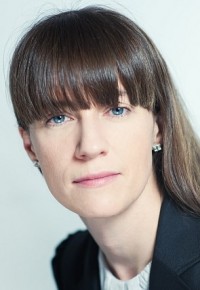 In February, we hosted Anna Wysocka-Bar as a guest researcher at our team and Erasmus School of Law. Anna is a lecturer at Jagiellonian University (Poland) and an academic coordinator of a Jean Monnet Module 2019-2022 on European private international law. She holds PhD degree (the thesis on party autonomy in international succession law was successfully defended at Jagiellonian University, Poland) and an LLM in law and technology (Ottawa University, Canada).
Anna reported: "I came to Rotterdam to kick-off my research on the interaction between EU private international law and unified transport law conventions. Within three weeks of my stay in the Netherlands, I profited greatly from the Sanders Law Library in Rotterdam and Peace Palace Library in the Hague, attended seminars and guest lectures, spotted best practices when observing how EU private international law is taught at Erasmus School of Law, and, last but not least, was given the opportunity to discuss my ideas with top experts from Erasmus University – the hub of international transport, trade and private international law in Europe. My stay in the Netherlands was possible thanks to the famous Dutch hospitality and a research grant from the Miniatura programme of the National Science Center (Poland)."