How the Grinch ... Looking Back at 2018 and Happy Holidays
News
Interview Jos Hoevenaars in 'Het Advocatenblad'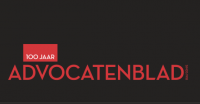 Jos Hoevenaars was interviewed for the Dutch magazine for the legal profession 'Het Advocatenblad' about his insight into the experiences of lawyers who find themselves litigating before the European Court of Justice after their case is referred though a reference for a preliminary ruling. In the interview (freely translated: 'Court of Justice? Experience Needed!') he discusses his empirical research among Dutch lawyers and paints a picture of generally overwhelmed professionals scrambling for assistance among EU law scholars, while making the best of their opportunity to plead before the ECJ, often in opposition to a group of well-trained EU law experts appearing on behalf of intervening Member States. His work on the reference procedure highlight the inequality in representation before the ECJ and its potential negative impact on the Court's caselaw and its national consequences.
---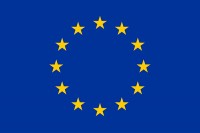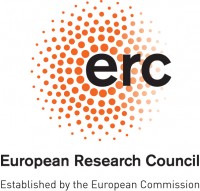 Published: December 21, 2018
Dear Reader,
2018 has come to an end. It was the first full year of our ERC project and it has been a very intensive, fruitful, learningful and rich year. Jos and Erlis defended their PhD theses. Emma and Georgia completed their first year of Erasmus Graduate School of Law. All six of us have presented our work in different countries and in different settings, moderated panels, published papers and blogs, taught courses and master classes, and participated in many interesting events.
Our highlights were the two events we organized in Rotterdam. On 10 July the seminar on Innovating International Business Courts, in collaboration with the Max Planck Institute Luxembourg and the Montaigne Institute of Utrecht University. We are happy and excited that the proposal on the Netherlands Commercial Court was finally adopted by the Senate on 11 December 2018. The ERC Conference Challenge Accepted! Pathways to Civil Justice in Europe, covering all four subtopics of our project took place on 19 and 20 November 2018. In the morning of the 19th we presented our work and discussed the progress with our Advisory Board. Our team devoted a lot of time, energy, passion and joy to organizing these two successful events.
In the last week before the Christmas break, Emma coorganized the annual ESL Private Law Christmas dinner with games, food, drinks and fun! (see picture). Riddles, a grinch, the quest to find two missing professors...
Thank you dear colleagues, friends, collaborators, participants in our events, advisory board members and our fantastic student assistant Kyra, for helping us in unraveling and connecting different pathways to achieve a sustainable civil justice system.
Dear fellow ERC groupies, thank you so much for all your wonderful work for our project, and for enriching me with all your multifaceted talents, intelligence, insights, wisdom, joy, passions, and for making me laugh. And thanks for supporting me when I needed it most.
It is now time to enjoy our holidays, cycling in Spain, with family and friends in the Netherlands, France, Ireland, England, Albania, and Greece. We will be back in Rotterdam in 2019!
Happy Holidays! Merry Christmas and a Happy New Year to all!
Xandra