Dubai Conference 'Court Excellence and Innovation: Today and Tomorrow 2018'
News
New year, new ERC team member!
On 1 January 2020 Betül Kas joined our ERC team as a postdoc researcher on the subproject on privatisation of civil justice. She is the successor of Alexandre Biard, who as of December 2019 continued his career as a senior advisor at BEUC in Brussels, where he will be able to use his extensive research experience for the benefit of enforcing consumer rights in the EU. We are grateful for his invaluable contribution to our project, resulting in an impressive number of publications and conference presentations among others. We all greatly appreciated his many initiatives, his fieldwork, support of the other researchers, work spirit, and good sense of humour. We are happy to keep him in our team as an affiliated researcher and look forward to our futher collaboration.
We welcome Betül to our team as the successor of Alexandre for the postdoc project on privatisation. She has an impressive track record, having worked among others as a PhD researcher in the ERC Advanced project of Hans Micklitz at the European University Institute in Florence and as a postdoc researcher in the Vidi project led by Chantal Mak at the University of Amsterdam. Her German background will further strengthen our research on German law and practice. One of her research focuses will be the interaction between public and private justice. We are very happy to have Betül on our team and look forward to working with her in 2020 and onwards!
---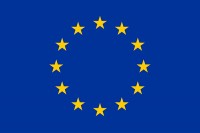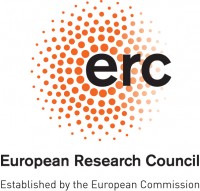 Published: November 10, 2018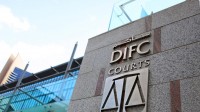 On 8 and 9 November, Emma van Gelder and Georgia Antonopoulou attended the Dubai Conference 'Court Excellence and Innovation: Today and Tomorrow 2018'. The conference kicked off presenting the International Framework for Court Excellence. Can the success of courts as service providers be measured and if yes what should the criteria be? Courts' best practices across different jurisdictions were presented and their potential to improve civil litigation was discussed. In light of the rise of cross-border disputes, the opportunities for courts across jurisdictions to collaborate and to establish partnerships so as to dispense ambiguity for future court users and to improve efficiency for enforcement proceedings were explored. The Memoranda of Guidance on the Recognition and Enforcement of Civil Judgements, that the Dubai International Financial Center Courts (DIFC) have signed with foreign courts, were used as an example of judicial cooperation across jurisdictions. Furthermore, judges of the DIFC Small Claims Tribunal and the Commercial Court of Dubai, drew upon their experience in dispute resolution. While the Small Claims Tribunal focuses on the rapid resolution of low value cases by increasingly making use of technology and alternative dispute resolution methods, the Commercial Court aims to accommodate international commercial disputes and contribute in establishing Dubai as an attractive investment destination. The subsequent panels centered on the use of technology in court administration and judicial decision making. In particular, the panelists considered the benefits and challenges of remote hearings, service via email or even social media and the use of artificial intelligence in the adjudication of cases. The role of the judiciary and the legal profession in the advent of online courts and the emergence of online dispute resolution platforms lead to an intriguing discussion that questioned current court practices.