Dubai Conference 'Court Excellence and Innovation: Today and Tomorrow 2018'
News
Conference: Digital and Intelligent Europe: EU Citizens and the Challenges of New Technologies
On 1 and 2 April 2020, ERC project members Erlis Themeli and Emma van Gelder co-organized the conference 'Digital and Intelligent Europe: EU Citizens and the Challenges of New Technologies for Civil Justice', together with Anna van Duin and Rachel Rietveld (University of Amsterdam). The two-day conference revolved around EU citizens in their search for justice in an increasingly digitized world. Digital technologies can reduce barriers to access to justice by offering more affordable, swifter and simpler solutions. Key notes were delivered by Natali Helberger and Tania Sourdin and the three panels evolved around the topics of digital and intelligent out of court procedure, digital and intelligent justice solutions for supporting the court, and digital and intelligent courts. The conference brought together academics and practitioners from around the world and resulted in vivid discussions and a lot of food for thought. We will prepare a full conference report in the upcoming days.
---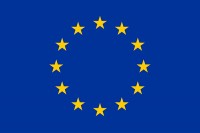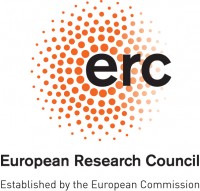 Published: November 10, 2018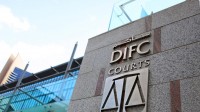 On 8 and 9 November, Emma van Gelder and Georgia Antonopoulou attended the Dubai Conference 'Court Excellence and Innovation: Today and Tomorrow 2018'. The conference kicked off presenting the International Framework for Court Excellence. Can the success of courts as service providers be measured and if yes what should the criteria be? Courts' best practices across different jurisdictions were presented and their potential to improve civil litigation was discussed. In light of the rise of cross-border disputes, the opportunities for courts across jurisdictions to collaborate and to establish partnerships so as to dispense ambiguity for future court users and to improve efficiency for enforcement proceedings were explored. The Memoranda of Guidance on the Recognition and Enforcement of Civil Judgements, that the Dubai International Financial Center Courts (DIFC) have signed with foreign courts, were used as an example of judicial cooperation across jurisdictions. Furthermore, judges of the DIFC Small Claims Tribunal and the Commercial Court of Dubai, drew upon their experience in dispute resolution. While the Small Claims Tribunal focuses on the rapid resolution of low value cases by increasingly making use of technology and alternative dispute resolution methods, the Commercial Court aims to accommodate international commercial disputes and contribute in establishing Dubai as an attractive investment destination. The subsequent panels centered on the use of technology in court administration and judicial decision making. In particular, the panelists considered the benefits and challenges of remote hearings, service via email or even social media and the use of artificial intelligence in the adjudication of cases. The role of the judiciary and the legal profession in the advent of online courts and the emergence of online dispute resolution platforms lead to an intriguing discussion that questioned current court practices.