Dubai Conference 'Court Excellence and Innovation: Today and Tomorrow 2018'
News
Interview Jos Hoevenaars in 'Het Advocatenblad'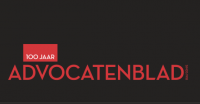 Jos Hoevenaars was interviewed for the Dutch magazine for the legal profession 'Het Advocatenblad' about his insight into the experiences of lawyers who find themselves litigating before the European Court of Justice after their case is referred though a reference for a preliminary ruling. In the interview (freely translated: 'Court of Justice? Experience Needed!') he discusses his empirical research among Dutch lawyers and paints a picture of generally overwhelmed professionals scrambling for assistance among EU law scholars, while making the best of their opportunity to plead before the ECJ, often in opposition to a group of well-trained EU law experts appearing on behalf of intervening Member States. His work on the reference procedure highlight the inequality in representation before the ECJ and its potential negative impact on the Court's caselaw and its national consequences.
---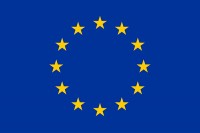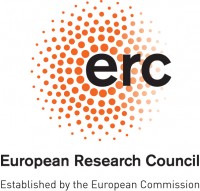 Published: November 10, 2018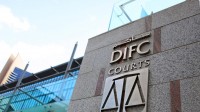 On 8 and 9 November, Emma van Gelder and Georgia Antonopoulou attended the Dubai Conference 'Court Excellence and Innovation: Today and Tomorrow 2018'. The conference kicked off presenting the International Framework for Court Excellence. Can the success of courts as service providers be measured and if yes what should the criteria be? Courts' best practices across different jurisdictions were presented and their potential to improve civil litigation was discussed. In light of the rise of cross-border disputes, the opportunities for courts across jurisdictions to collaborate and to establish partnerships so as to dispense ambiguity for future court users and to improve efficiency for enforcement proceedings were explored. The Memoranda of Guidance on the Recognition and Enforcement of Civil Judgements, that the Dubai International Financial Center Courts (DIFC) have signed with foreign courts, were used as an example of judicial cooperation across jurisdictions. Furthermore, judges of the DIFC Small Claims Tribunal and the Commercial Court of Dubai, drew upon their experience in dispute resolution. While the Small Claims Tribunal focuses on the rapid resolution of low value cases by increasingly making use of technology and alternative dispute resolution methods, the Commercial Court aims to accommodate international commercial disputes and contribute in establishing Dubai as an attractive investment destination. The subsequent panels centered on the use of technology in court administration and judicial decision making. In particular, the panelists considered the benefits and challenges of remote hearings, service via email or even social media and the use of artificial intelligence in the adjudication of cases. The role of the judiciary and the legal profession in the advent of online courts and the emergence of online dispute resolution platforms lead to an intriguing discussion that questioned current court practices.