New year, new ERC team member!
News
Sustaining Access to Justice in Europe: New Avenues for Costs and Funding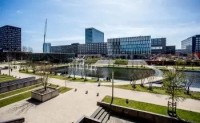 The team of the NWO Vici project 'Affordable Access to Justice' at Erasmus School of Law, Erasmus University (Rotterdam), is organising the conference 'Sustaining Access to Justice in Europe: New Avenues for Costs and Funding' on 19 and 20 October 2023 at the Erasmus Paviljoen at Erasmus University Rotterdam.

Access to civil justice is of paramount importance for enforcing citizens' rights. At the heart of access to civil justice lies litigation funding and cost management. Yet, over the past decades, access to justice has been increasingly put under pressure due to retrenching governments, high costs of procedure, and the inefficiency of courts and justice systems. Within this context, the funding of litigation in Europe seems to be shifting from public to private sources. Private actors and innovative business models emerged to provide new solutions to the old problem of financial barriers of access to justice.
With the participation of policymakers, practitioners, academics, and civil society representatives from all over Europe and beyond, the conference seeks to delve deeper into the financial implications of access to justice and the different ways to achieve sustainable civil justice systems in Europe.
The topics addressed in this international academic conference will include the different methods of financing dispute resolution, particularly in the context of group litigation (third-party funding, crowdfunding, blockchain technologies), public interest litigation, developments in ADR/ODR, the new business models of legal professionals as well as law and economics aspects on litigation funding. The conference is supported by the Dutch Research Council (NWO).

Find the link to registration here.
Please find the preliminary conference programme below.

Call for papers Vici Conference Sustainable justice 2023.pdf

Conference_Programme_2023_(1).pdf (euciviljustice.eu)
---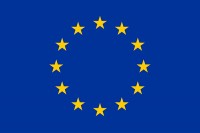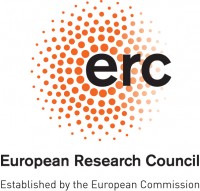 Published: January 6, 2020
On 1 January 2020 Betül Kas joined our ERC team as a postdoc researcher on the subproject on privatisation of civil justice. She is the successor of Alexandre Biard, who as of December 2019 continued his career as a senior advisor at BEUC in Brussels, where he will be able to use his extensive research experience for the benefit of enforcing consumer rights in the EU. We are grateful for his invaluable contribution to our project, resulting in an impressive number of publications and conference presentations among others. We all greatly appreciated his many initiatives, his fieldwork, support of the other researchers, work spirit, and good sense of humour. We are happy to keep him in our team as an affiliated researcher and look forward to our futher collaboration.
We welcome Betül to our team as the successor of Alexandre for the postdoc project on privatisation. She has an impressive track record, having worked among others as a PhD researcher in the ERC Advanced project of Hans Micklitz at the European University Institute in Florence and as a postdoc researcher in the Vidi project led by Chantal Mak at the University of Amsterdam. Her German background will further strengthen our research on German law and practice. One of her research focuses will be the interaction between public and private justice. We are very happy to have Betül on our team and look forward to working with her in 2020 and onwards!